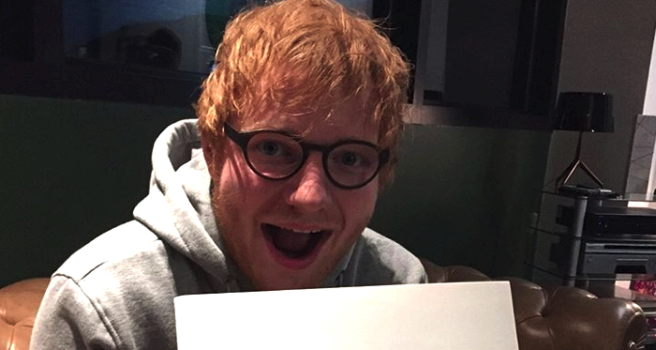 Stop what you're doing rn because Ed Sheeran is forming a BOYBAND
Hold the phone – Ed Sheeran is creating his very own boyband, and it's like something we never knew we wanted.
Because, let's be honest, most boybands have had their time; but an Ed Sheeran boyband? Now that's what we're talking about.
The singer is in the middle of auditioning aspiring performers to make a "superpop" group.
The handsome red head graced the cover of Rolling Stone this month, and the feature inside claims Ed is "in the process of auditioning members of a boy band" and has "already written lots of songs for the group."
The songs are "really, really decent. Superpop, but obviously credible."
He added that he will also want to take the successful lads on tour with him: "I'm gonna put three or four boys together and do all the songs, take them on the stadium tour with me."
We can't wait for this!