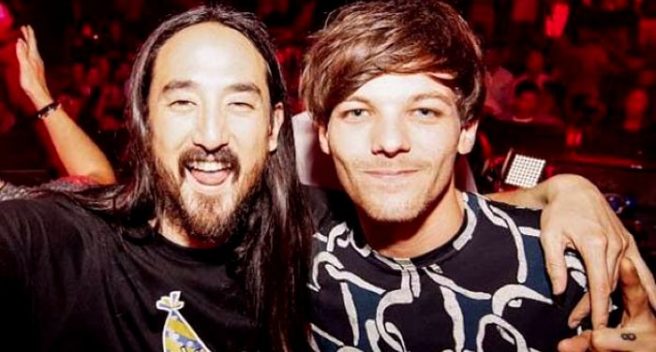 Steve Aoki stands up for Louis after footage of THAT pap attack leaks
DJ Steve Aoki has defended Louis Tomlinson after he was arrested for attacking a photographer yesterday.
Louis was put in handcuffs in LAX Airport after an altercation with two members of the paparazzi.
Steve stood up for his friend, and wrote on Twitter: "Wish the paparazzi respected personal space. U can still do your job without having to put your camera literally in someone's face."
His tweet was retweeted more than 37,000 times, with fans praising him for sticking up for Louis.
This comes after footage of the incident was leaked to Radar Online, and shows the One Direction star fighting with a pap, and then running over to defend his girlfriend, who was being attacked at the other side of the room.
You can watch the video here.
Louis has been released from police custody, but we're sure this will not be the end to this story.