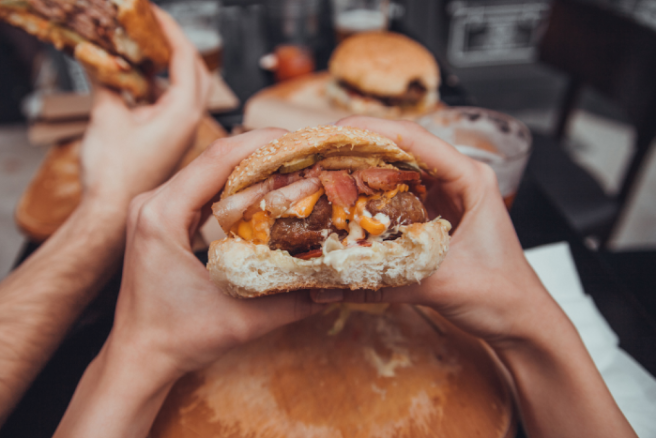 Start your engines: Delicious breakfast rolls available for delivery
Have you ever woken up bleary-eyed (and possibly hungover) to the horrible sound of your blaring alarm, just longing for the sweet release of a breakfast roll?
We certainly have, and Just Eat are delivering heaven in the form of an exciting extended breakfast menu.
82 percent of people are more likely to eat breakfast if it was delivered straight to their door (guilty), despite the fact that it's the most important meal of the day.
What's Ireland's way to start the day? A breakfast roll, of course. What else? The national fave is now available for delivery on the leading food ordering and delivery app.
The nation is heavily divided in terms of the best breakfast roll sauces, with ketchup winning the battle of the public vote at 57 percent.
Over 60 percent of Irish people surveyed said that they'd tap the Just Eat app for that tasty bap, with 23 percent admitting to using brown sauce. The nerve.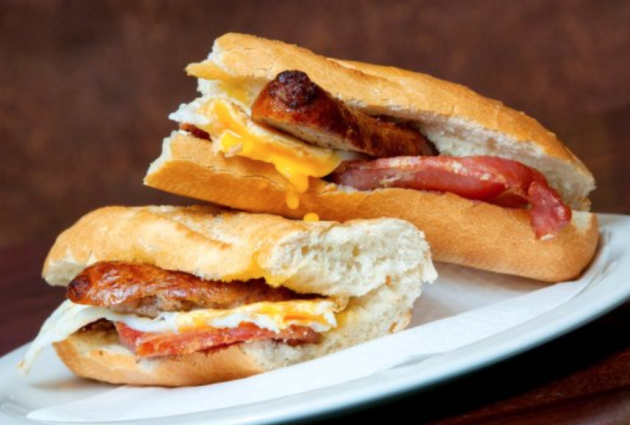 The Just Eat breakfast offering features popular eateries such as; Angelina's Deli, Doughboys, Krispy Kreme, Chopped, Cocu, LEON, O'Briens, Rocket's and more.
Almost 20 percent of workers check their inbox before eating breakfast at their desk, which can't possibly be enjoyable.
Asked who they'd love to see delivering their Just Eat breakfast, 40 percent of fans hoped for Westlife to fly without wings, while 30 percent had their heads turned by Love Island's Maura Higgins.
The full menu is available for delivery to your home or office from Monday to Sunday at 8am.
Check out their website to start your morning engines the right way. We're in paradise just picturing that doorbell ringing with a roll in hand…
Feature image: iStock