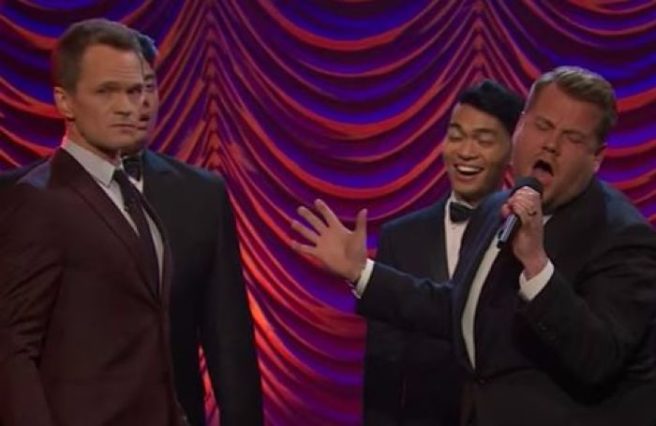 So, James Corden took on Neil Patrick Harris, and totes NAILED it
We know he can spit a rap in Drop The Mic and multitask in Carpool Karoke, but how would James Corden fare when faced with a real-life Tony Award-winner in a Broadway Riff-Off?
The answer to that is pretty damn well if his recent musical exchange with Neil Patrick Harris is anything to go by.
Going head to head with the much-loved How I Met Your Mother star, James reminded us that when it comes to musical theatre, he really knows his stuff.
Clocking up more than 1.3 million views in just over a day, James and Neil had YouTubers falling all over themselves as they tackled classic Broadway hits.
And we'll let the lads take it from here…