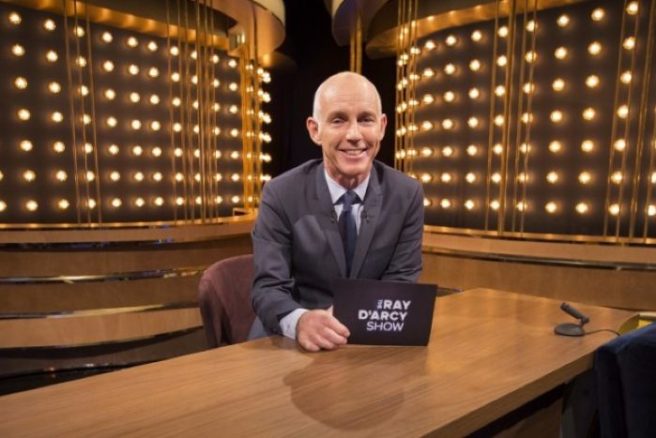 Put the kettle on! The new Ray D'Arcy line-up is looking good
Don't fancy going out this weekend?
Well, the line-up for tomorrow's The Ray D'Arcy Show has been revealed and it looks like it's like we're in for a treat.
Tomorrow, the show returns for a third season, with a pretty epic line-up top boot.
On the first show of the new season, Girls Aloud star and recent winner of Celebrity Big Brother Sarah Harding will join Ray in studio.
Sarah will be discussing about her recent stint in the Big Brother house (we wonder if she will be mentioning her feud with Trisha Paytas?).
She will also be chatting about her time in Girls Aloud, as well as revealing what the future holds for her and her partner Chad Johnston.
If you haven't yet heard about (or read) Oh My God What A Complete Aisling yet, then we must say, where have you been?
Emer McLysaght and Sarah Breen, authors of the best selling book, will join Ray to discuss their new book.
They will also be identifying and chatting to some "Aislings" in the audience.
There is also a treat in store for sporting fans.
Also joining Ray on the couch are boxers Joe Ward and Bernard Dunne, who will discuss Joe's recent success at the world championship in Hamburg.
This and much more on The Ray D'Arcy Show this Saturday at 9:35pm on RTÉ One.