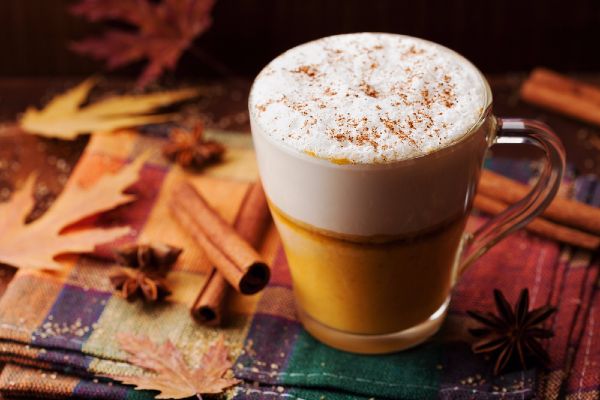 Pumpkin spice latte DEODORANT exists, and autumn is officially here
Summer is over (whatever) and that can mean only one thing: AUTUMN HAS ARRIVED.
How do we know this? Because the pumpkin spice latte goods have started to descend on us, and we couldn't be happier.
With sweater weather here, it's important to ensure you remain sweat free (and smelling delicious at the same time).
That is why we are pleased to announce that Native have launched a PSL scented deodorant.
They're calling it "the perfect holiday gift," and we couldn't agree more!
Native are selling this spice-filled anti-perspirant for $12 a pop, which seems fairly reasonable (as a once of purchase, perhaps).
The limited-edition deo is made with shea butter, coconut oil, vitamin E, arrowroot powder, acidophilus, and other natural ingredients. Sounds good to us!
This isn't Native's first beverage-inspired offering either.
They recently released a brunch-inspired collection (amazing) featuring deodorants scented like mimosas, rose, and sangria. POUR IT UP!
This PSL deodorant won't start shipping until next week, but it will be worth the wait!