P!nk describes Christina Aguilera taking a swing at her in a nightclub
During the height of their fame, Christina Aguilera and P!nk made the decision, along with Mya and Lil Kim, to collaborate on a track together.
While the track was soaring to the top of the charts, tension behind the scenes was reportedly soaring as well.
And it seems P!nk is finally comfortable talking about it, having regularly dismissed rumours that there existed animosity between herself and Christina.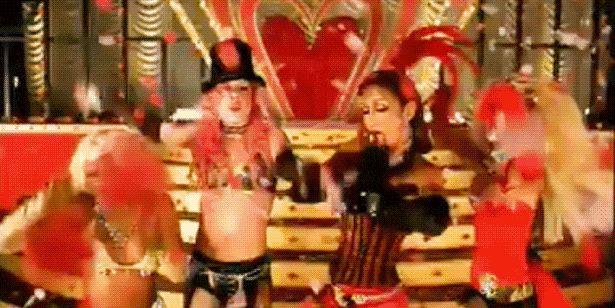 While appearing on Watch What Happen Live, the mother-of-two reflected on the early stages of her career, and admitted that while she and Christina were similar in many respects, they differed in their approach to conflict.
"I think I'm an alpha and she's an alpha. And I'm used to taking my altercations physical and she's used to having them verbal," the singer said.
"We're just very different. Women have to learn how to support each other. It's not taught to us on the playground."
Admitting that the animosity between them eventually grew physical, Pink told host, Andy Cohen: "Actually, she swung on me in a club, which is hilarious. I was like, 'What's happening right now. What is happening?""
The What About Us singer insists that there is no bad blood betweenh the pair these days, and reasons that their age played a major role in the conflict, saying: "We were super young and super new at the whole thing,"
In fact, it looks like the two singers may even have spent some time together in the recording studio of late, with P!nk admitting: "We may or may not have already collaborated. So, I don't know if I'm allowed to say that, but I just did."
Interesting…