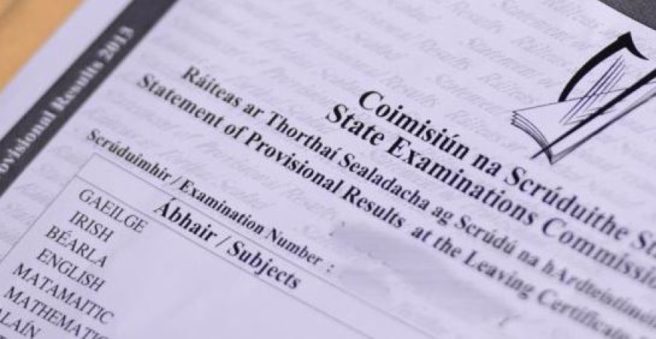 One day to go: So, Twitter is all about the Leaving Cert right now
So ladies, we're officially less than 24 hours away from the first day of the Leaving Cert.
And, as you can imagine, Twitter is lit right now.
Instead of actually… you know… studying, this year's candidates are tweeting their thoughts about the upcoming state exam, and suffice to say, it makes for hilarious reading.
What they lack in preparation, they more than make up for in humour.
1. You have been warned.
If Boland doesn't come up I'm riding a war horse into the state examinations commission myself… #leavingcert2017

— Seán Dowd (@i_dowd_it) June 2, 2017
2. Yeah, why like?
Everyday as I study biology, I ask myself why did I want to study biology for this #leavingcert2017 y do plants shag other species like

— kaya (@justkayathings) June 3, 2017
3. Been there.
me in the shower Tuesday night realising I don't know anything for any of my exams #Leavingcert #leavingcert2017 pic.twitter.com/EJ3X1q6Mc0

— Leaving Cert 2017 (@leavincert2017) June 3, 2017
4, Yeah…
Mantra for the next two weeks: #Leavingcert #Leavingcert2017 #juniorcert #juniorcert2017 pic.twitter.com/2f5TK2Mb2I

— DundalkStudyAcademy (@dstudyacademy) June 5, 2017
5. Graphic… but understandable.
I feel like someone's told me tomorrow's the day I have a prostate exam with Dr. Captain Hook, the dread is real #leavingcert2017 #help

— dEm BoNeS nEeD Ca (@Smartpig555119) June 6, 2017
6. Yup.
"Pick Biology it will be easy" #LeavingCert2017 pic.twitter.com/4J8P9cc0x4

— Amber Murphy (@AmberMur_) June 4, 2017
7. Ah, our spirit animal.
*2 days before #leavingcert2017 *
Me: Gets up at 12. Procrastinates for 2 hours. Smol bitta study. Sees #WonderWoman Plays Overwatch.
8. Positive thoughts…
Lads I'm fucked #leavingcert2017

— Ailbhe (@DontTouchMe23) June 6, 2017
9. That's one way to go about it.
One of my sample answers for geography. Mentions sloths, I think its safe to say which one I'm hoping for #leavingcert2017 pic.twitter.com/bGKBYw3Qs0

— Aøife (@too_raretoo_die) May 31, 2017
10. Oh, we relate.
RELATE?? When you see a stock of books in front of you to study, it makes you want to cringe and avoid it? #leavingcert2017

— Cherry Top Princess (@CheryToprincess) June 2, 2017