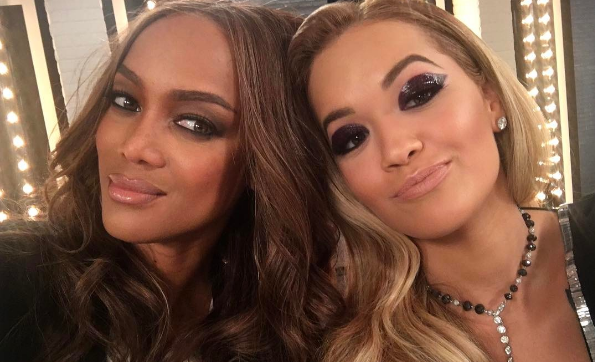 Nostalgia! Tyra Banks is returning to America's Next Top Model
America's Next Top Model is a noughties classic, with hosts Tyra Banks, Janice Dickenson and Ms J honing the skills of wannabe models year in and year out.
In the most recent series, Tyra vacated her throne as queen judge in favour of Rita Ora, who has been heading up the show with body positivity activist Ashley Graham, as well as stylist Law Roach and chief creative officer of Paper Magazine Drew Eliot.
Now, the OG model has set her sights on her crown once again.
I missed my ANTM baby so Mama's back! #ANTM #ANTM24

— Tyra Banks (@tyrabanks) March 16, 2017
Tyra, who has been ANTM's creator and executive producer this series, is set for a return.
The super model will begin shooting the new series of the show this summer, but there is no word yet on whether Rita will be remaining as a fellow judge.
@tyrabanks please bring back handing out photos. And sexy noted fashion photographer Nigel Barker

— Jesse Macko (@j_macko6296) March 16, 2017
ANTM fans are thrilled by the news, and have called for the other OG judges to make a comeback too.
Rita took to Instagram to share a sweet snap of herself and Tyra.
Mizz @ritaora, you exemplify Business Boss Brand to the fullest! Thank you for all the amazingness you brought to ANTM

— Tyra Banks (@tyrabanks) March 16, 2017
"Words can't describe how much FUN I had hosting this show for you – it was such an honour," she said.
"I grew up watching and loving the show it was a dream come true and I can't wait for you to hear my new album!"
"It's TIME PEOPLE!!! Love the whole ANTM cast and crew and good luck for the future!! Love you," she finished.
We can't wait for the new season!