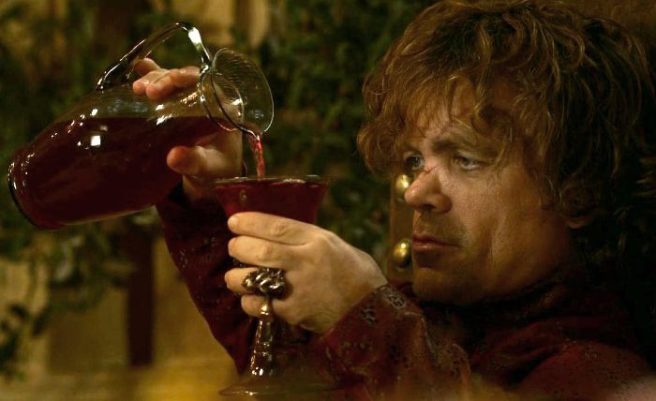 Nobody panic! There is a Game of Thrones PUB, and it looks unreal
Ladies, this is not a drill.
There is an actual Game of Thrones pop-up bar open right now, and the detail is incredible.
Every Wednesday and Thursday night, the basement of the Daylight Robbery bar in Edinburgh transforms into a haven for GOT fans.
It is set up and run by a marvellous group of individuals that call themselves the Pop-Up Geeks, and we love them for it!
The Westeros-worthy pub is filled with various props, posters and fur-covered countertops.
The pub has an extensive drinks menu, which is filled with wine (duh!) and various infused cocktails inspired by the hit TV show.
There is also DELICIOUS-looking, meat-filled food on the menu, including 'Frey Pies' and 'Sansa's Lemon Cakes'.
Em… YUM!?
Be warned though, time is of the essence; as the pop-up is only going to be open until the end of February, so you better get booking.
BTW, if you need us… we'll be in Edinburgh.