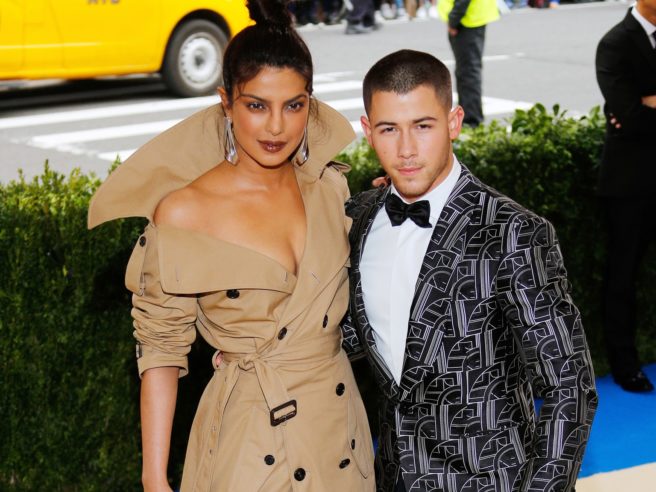 Nick Jonas and Priyanka Chopra are couple goals on hols
Nick Jonas and Priyanka Chopra are in the throes of engagement bliss, having announced their plans to tie the knot last month.
The couple are clearly continuing the celebrations, as they just had a little romantic weekend away in the mountains.
The pair took in the sights of the Cabo San Lucas beaches and Guadalajara, Mexico, before they moved onto the mountains of Mammoth, California.
What a fab weekend!
The singer posted a snap of himself to his Instagram, where he was admiring the view from the mountaintop, holding a can of Coors Light.
With his backpack hanging off a narrow tree branch, the 25-year-old captioned the image, "a man and the mountains.''
Next to it was the camera emoji and Priyanka was tagged, indicating that she'd been the one to take the picture.
Priyanka may not have been in front of the camera for this particular photo but she had let fans see a glimpse of what she was up to the day before, posting a story to her Instagram.
The 36-year-old gave us a look into a room overlooking a spacious lawn with pine trees in the background, writing "#magical.''
The couple has just returned from celebrating their engagement in Priyanka's native India with their families, where Nick took part in traditional ceremonies.
Tbf, they are one stunning couple – we seriously can't wait to see what kind of wedding bash they have.