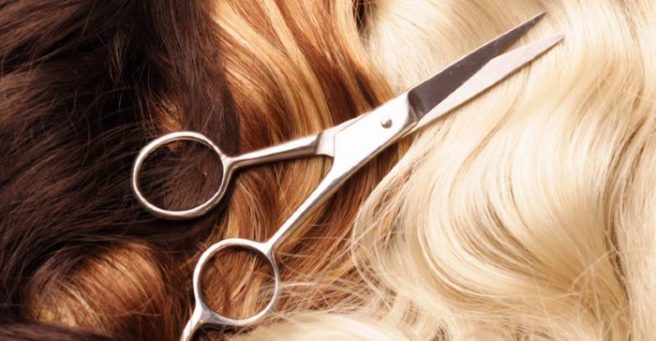 Need a hair cut but don't want to lose the length? Try hair DUSTING
Every hairdresser will tell you that, if you want to grow your hair, you need to cut it.
Many of us will forgo the chop and just not bother – even though we know in a few weeks we'll end up with ratty tails and split ends.
Ah, the struggle is real.
So, when we came across hair dusting on Refinery29, we couldn't be happier about being able to save those precious two inches off our locks.
Hair dusting is basically trimming off the fat by nixing the dead ends without cutting the hair shorter.
Hair stylist Sal Salcedo told R29: "Hair dusting is a technique in which you don't get rid of any hair length, but only the damaged hair tips.
"This can be done by snipping the very bottom of each hair strand. Think of it in terms of removing fuzz from clothes.
"You want to smooth the hair out the best you can first, because you need to allow the bad hair to pop up. That's what you will be getting rid of."
However, Sal did note that you should never try this at home as it requires an expert, and, you will eventually have to get some length taken off down the line.
We're still loving this as a quick fix, though.