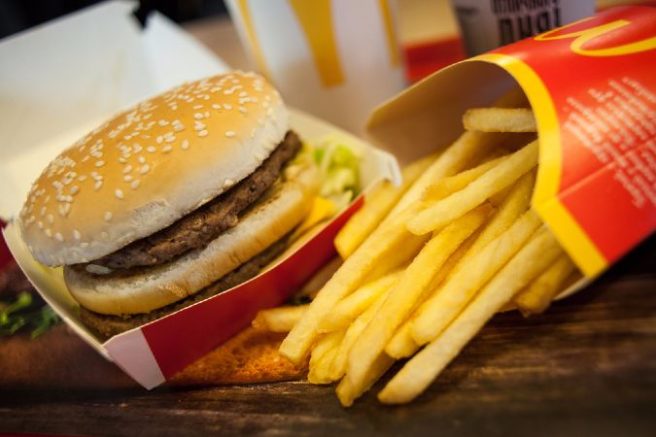 Meet the McVegan: McDonalds set to trial a soy patty and vegan fries
Let's be honest, we don't generally use the word 'vegan' and the term 'fast food' in the same sentence, but that could be set to change if recent reports are anything to go by.
According to Food & Wine, global fast food giant, McDonalds, are keen to entice the vegan community into the MaccyD family by trialing a new creation.
That's right ladies, it's time to meet the McVegan.
Made with a soy patty and served with vegan fries on the side, the new creation will – for the time being – only be served at a branch in Tampere, Finland.
However, it all comes done to public interest, and if the vegan community bite, then we may be welcoming this exciting new creation to our shores.
Welcome to the future of fast food, ladies.