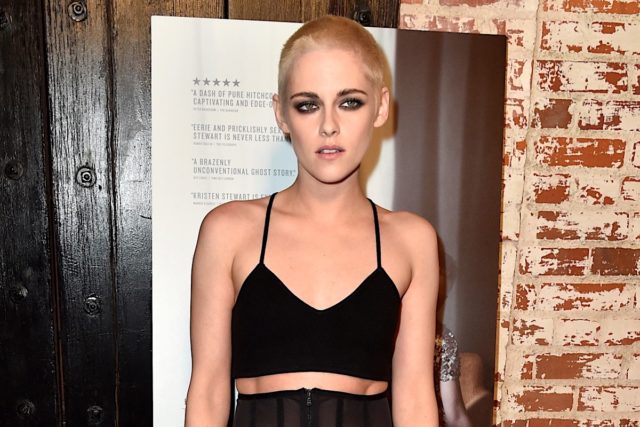 'I want to try everything': Kristen Stewart talks dating men again
Kristen Stewart has always been open about her sexuality. Having been in relationships with both men and women, the 27-year-old has compared her dating preferences to eating sandwiches, admitting she wants "to try everything."
The actress, whose leading role in the hit Twilight series shot her to stardom, is currently seeing model, Stella Maxwell, but says she is completely open to dating men again in the future.
Speaking to Harper's Bazaar UK, Kristen explained her thought process:
"Some people know that they like grilled cheese and they'll eat it every day for the rest of their lives. I want to try everything."
"If I have grilled cheese once I'm like, 'That was cool, what's next?' "
Having previously dated her Twilight co-star, Robert Pattinson, fans of the actress were surprised to learn that she was in a relationship with Alicia Cargile a few years after the couple's very public split.
"Did you think I was faking it?" she says. "I've always really embraced a duality. And really, truly, believed in it and never felt confused or struggling. I just didn't like getting made fun of."
Earlier this year, the actress told The Guardian she is "just trying to acknowledge that fluidity, that grayness, which has always existed."
So, while Kristen's "grilled cheese" analogy may not be the most eloquent we've ever heard, what she's saying makes perfect sense.