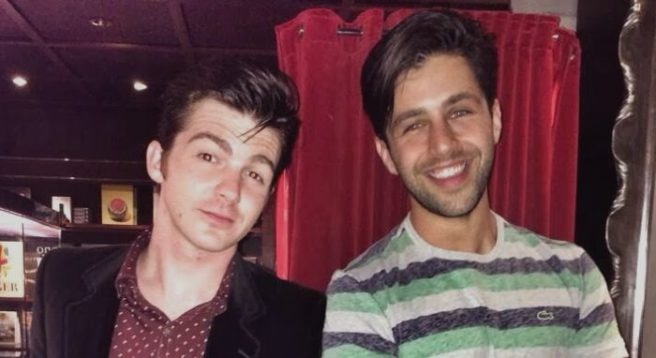 'I didn't think it would be that big of a deal' Drake says sorry to Josh
At the end of last month, Drake and Josh fans were saddened to see that Drake was not invited to Josh's wedding to Paige O'Brien.
The singer took to Twitter and blasted Josh, saying that he thought they were friends.
But now, after deleting the tweets, Drake has come out to say that he didn't think they would gain that much attention.
Talking to People, the former Nickelodeon star said: "I was caught off-guard. He's been my best friend for 18 years.
"In all honesty, we talk all the time, we've been talking."
"I didn't think it would be that big of a deal. I did not realise that it was going to have such a viral affect. That's my bro, you know?
"It's kind of one of those things were you're fighting with him on the playground, but if someone else says something, you're like — 'Hey, I can say that but you can't!'"
Drake even went so far to say that he would still be up for a Drake and Josh reunion if it was "done the right way."
So, it seems like everything is well and good!