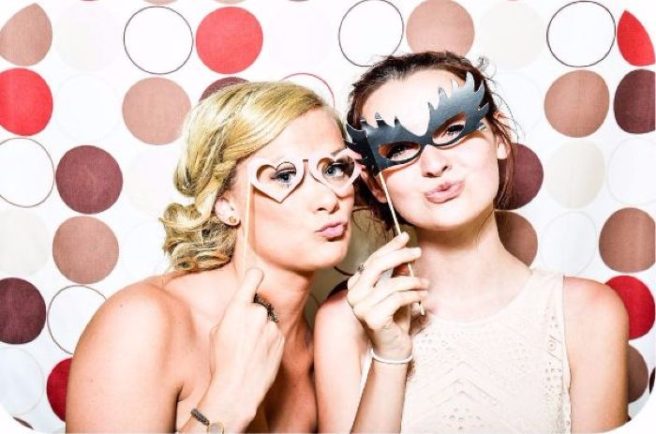 Summer wedding guest? Check out this stunning (and CHEAP) makeup
Listen, we all know that attending a wedding is SUCH an expense, forking out cash for a new outfit, a gift and (usually) a night in a hotel.
Couple these expenses with getting your hair and makeup done, and you may find yourself having to re-mortgage the house.
Well, what if we told you that you could actually get away with doing your own makeup, using seriously affordable (and gorge) products?
For summer weddings, we're big fans of soft dewy makeup but with serious staying power, so you can dance all night long!
Intrigued? Well then check out our top picks for a beautiful (and budget friendly) romantic makeup look:
First up is a flawless base – we're talking real life Instagram filter.
For long lasting makeup, we're big fans of NOTE Cosmetics Detox & Protect Foundation. It has a silky formula that suits pretty much every skin type and offers amazing buildable coverage.
After foundation, it's time to add some definition, and get your contour on!
This SERIOUSLY handy MegaGlow Contour Kit from wet n wild has you covered for both bronzer and highlight so you can sculpt those cheekbones to perfection (YAS!)
Follow up those Kardashian cheekbones with this gorgeous Colour Icon Blush in shade 'Apri-Cot in the Middle'.
Create the illusion that you've spent the summer in the tropics living your best life with some Sleek Barekissed Illuminator.
Moving on to eyes, Sleek's I Divine Storm Palette has some gorgeous shades – ranging from soft pinks to vibrant blues to suit all eye colours (and outfits).
If you fancy going all-out, then add some Kiss Blooming Lashes, they're amazing for weddings – soft, full, flirty (ooh la la) and beautifully natural!
But wait, you need those sweet, sweet fleek brows too! The Kiss Beautiful Brows Kit contains brow powder ideal for filling in any gaps and creating an arch while the wax keeps any fly away hairs in place.
Cara Delevingne eat your heart out.
Last, but not least, no makeup look is complete without a pretty pink lip. Our go to is NOTE's Mattemoist Lipgloss in 'Matkiss'.
This pretty pink shade is super wearable and doesn't budge once applied so go forth and smooch!