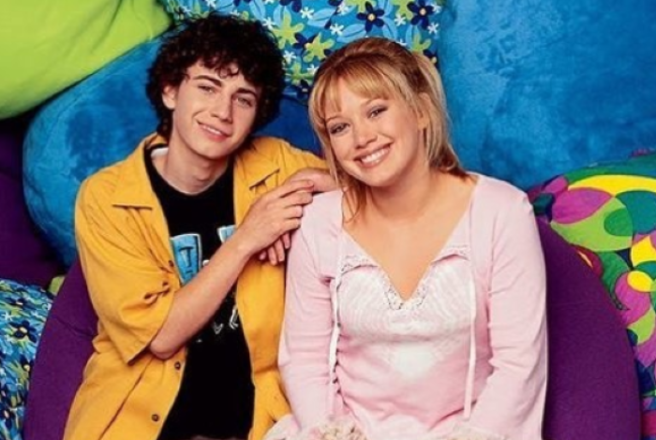 Gordo is officially part of the Lizzie McGuire reboot and we can't cope
Hey now, hey now, this is what dreams are made of!
Gordo is officially in the Lizzie McGuire reboot and we couldn't be happier.
Disney just shared the first snap of a grown-up Gordo and Lizzie.
Hilary Duff and Adam Lamberg have barely aged since the show went off the air and we need to know their secrets.
Disney captioned the snap, 'Reunited and it feels so Gordo! Adam Lamberg returns and joins onscreen bestie @HilaryDuff for #LizzieMcGuire, coming soon to #DisneyPlus.'
Fans can't help but wonder if Lizzie and Gordo's romance lasted or if they went their separate ways after high school.
We do know Lizzie has 'a thing' with Ethan Craft but could there be a possible love triangle in the works? We hope so.
Lizzie's entire family, including not so little brother Matt will return for the reboot. Hallie Todd, Robert Carradine, and Jake Thomas have all been officially cast in the reboot.
However, we've yet to hear about Lizzie best friend Miranda, but watch this space.
Speaking about returning to her Disney roots, the actress said, "It's been fun to find the new version of [Lizzie]. She's a little less frantic and a little more confident."
"She is going to be coming across some challenges that the show is gonna serve up and a lot of what people want to see or the answers to questions that they never got," the actress teased.
The show will be available on Disney + in the coming months but fans on this side of the pond will have to wait until March 31, 2020 to subscribe to the streaming service.