Foodies! There's a huge street food festival in Dublin this weekend
Calling all street food connoisseurs!
Dublin will be transformed into a feast of food, fun and entertainment this weekend as Laya Healthcare's City Spectacular takes over Merrion Square South.
Festival goers can enjoy a huge selection of freshly-made dishes from over 25 culinary regions at the Just Eat STREET international street food festival, including award winning Mexican food from Boojum, authentic barbecue from Smokin Bones and loaded sweet potato fries from Strong Roots.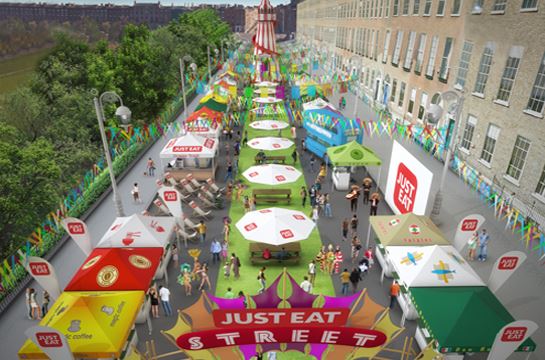 The Just Eat waiters will be on hand to take orders and deliver some of the best street food the country has to offer, so you can sit back and enjoy the sound of the international music stage which will feature a wide variety of genres to compliment the food on offer.
Across the two-day festival, visitors will be treated to live performances from Cuban All Stars, Havana Club Trio, Manden Express and samba musicians and dancers MaSamba.
The Just Eat Street at Laya City Spectacular will take pace this Saturday July 8 and Sunday July 9. You can find more information at cityspectacular.com.