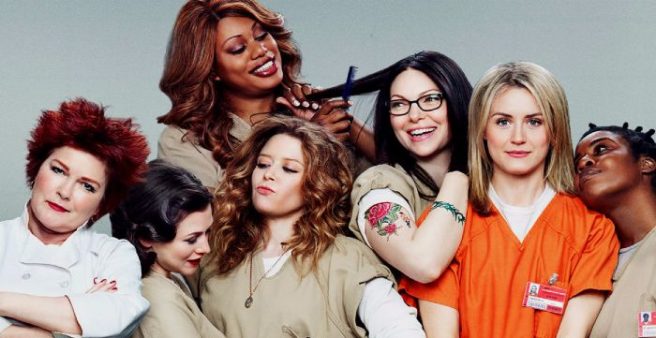 FINALLY! Here's the release date for Orange Is The New Black season 5
We've waited a long time for this.
Orange Is The New Black left us on the most intense cliffhanger in season 4. It was a totally crazy final episode, and posed so many questions for fans.
Well, now the release date is here and we couldn't be more excited.
There's no turning back. #OITNB pic.twitter.com/Fqxy7STnKC

— Orange Is the New… (@OITNB) February 8, 2017
The TV show shared a short video on Twitter, and without giving away too much, we can expect the show to be back on June 9. Yaaaas!
Looking at the clip, all of our favourite characters will be making a return, and we're sooo delighted.