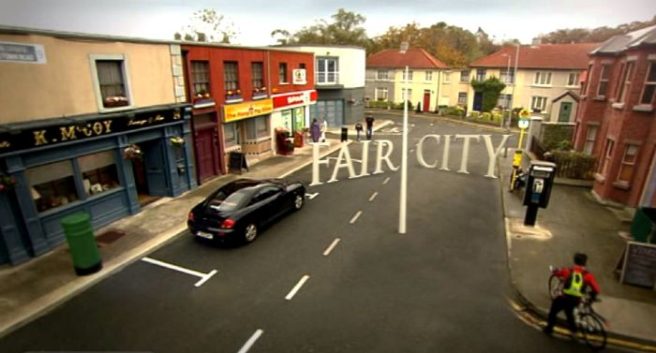 Fair City wants to move its set, and Dublin 4 residents aren't happy
It looks like Carrigstown is moving.
The Fair City set has been within the grounds of the RTÉ Headquarters since 1994, however the station now wants to sell its 8.64 acres of land for €107.5m.
In a planning application to Dublin City Council, RTÉ want to move McCoy's Pub, Doyle's Spar, The Hungry Pig and the Dolphin Pod.
But, this move is proving difficult, as residents of the new location, near Nutley Road in Dublin 4, are objecting the transition.
So far, six objections have been lodged by the south Dublin residents.
According to the Herald, Colin McGill of McGill Planning has objected to "the proximity of the set to existing homes; the visual impact of the development; the noise to be generated by the plan; and its hours of operation."
He said: "Our client's houses are family homes with young children. Increased noise levels after 8pm are particularly unacceptable."
A final decision on the matter will be made next month.