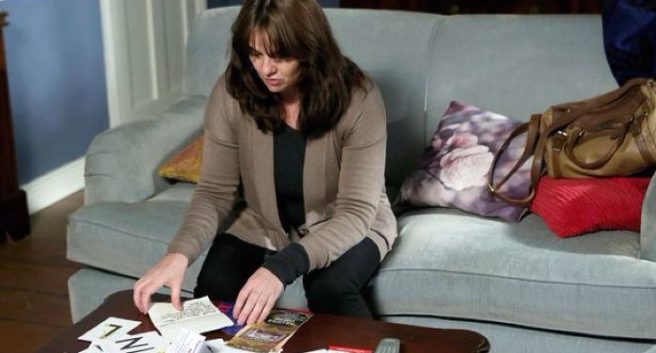 Fair City fans sign a petition to have storyline scrapped once and for all
A petition has surfaced online to have a Fair City storyline scrapped, because honestly, everyone is a bit tired of it.
And we all know which one it is. Yep, the Katy kidnapping story.
Even if you're not a fan of the soap, you'll know that this story has been going on for nearly a year, and there still seems to be no resolution in sight.
While the soap's bosses may be thinking that this situation happens in real life, fans are calling out for the narrative to be over, as the kidnapper, Ciaran, is now moving on with his life, while Katy is still staring at four walls in each and every episode.
The online petition, which has gained thousands of signatures, reads: "Last May a girl called Katy O'Brien went missing in a soap called Fair City in Ireland. We eventually found out in September she was being held captive by a masked man and then it was revealed to be the most obvious person called Ciaran.
"Ciaran was introduced a few episodes just before Katy went missing and almost became part of the O'Brien family.
"He instantly became part of the community after getting a job off Paul Brennan. We later found out he also rents his own garage where he fixes motorbikes.
"He also rents a house in Dublin. For a singal man this is a lot of money. Whilst feeding/clothing a girl he's keeping locked up. Anybody who watches the show knows how tedious this is becoming.
The petition ends with: "I could write so much more. Ciaran got a woman pregnant and is living with her and her brain damaged sister who knows about Katy but she can't remember."
Katy is now sick from an unknown illness, and many of the Fair City characters seemed to have forgotten about her disappearance.
Hopefully a resolution will come quickly, however, RTÉ has yet to comment on the petition.