Dozens seriously injured following commuter train crash in Barcelona
According to emerging reports, dozens of commuters were injured this morning when a commuter train crashed into railway buffers at a station in northeastern Barcelona.
It is understood that 48 people were treated at the scene by emergency services, while 18 were transferred to hospitals around the city.
Reports confirm that five people, including the driver, are currently in a serious condition in hospital.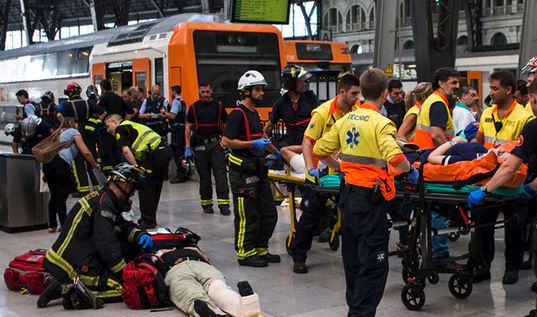 The accident occurred at the Francia station on the northern side of the Spanish city at approximately 07.15 local time.
It is understood that the train was travelling from the southern coastal town of Sant Vicenc de Calder.
Authorities have yet to confirm the cause of the crash.
Image: Quique García/EPA