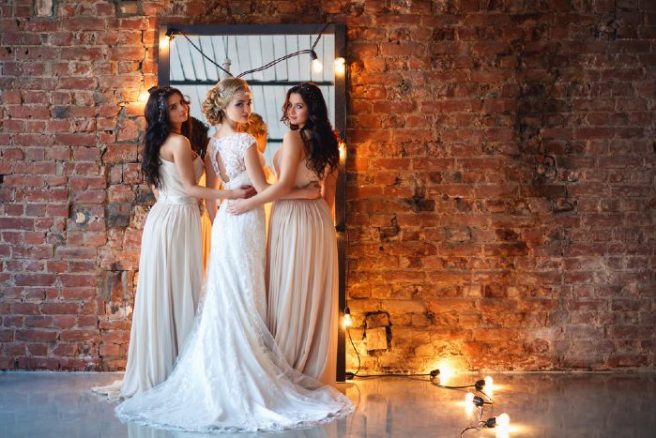 'D*ck move': Photographer laughed in bridesmaid's face (and we get it)
If you've ever acted as bridesmaid for a friend, you'll likely have bent over backwards to ensure her day ran as smoothly as humanely possible.
And if you've tied the knot, you'll have likely relied on your bridesmaids for everything from blister plasters to pep talks.
It's an unwritten rule that when it comes to weddings, the bride comes first, and the bridesmaids pick up the slack, right?
Well, not if a recent post on Reddit is anything go by.
Reaching out to 'married Redditors', a user asked them to cast their mind back and reflect on the 'most obnoxious request made by one of their guests', and one woman's response took the absolute biscuit.
Married Redditors, what was the most obnoxious request made by one of your wedding guests? from AskReddit
"One of the bridesmaids brought her fiancé to the wedding, and wanted our photographer to do an impromptu engagement photo shoot. Photographer laughed in her face," the woman told fellow followers.
Unsurprisingly, Reddit users fell on this response with shock, with one person replying: "It'll never cease to amaze me just how trashy and cheap people can be."
"As a photographer…that's awesome. It is a dick move to ask that, especially at someone's wedding, geez," added another.
"I hate that sh*t so much. If you want to come up and ask to book a photoshoot a different day that's fine here's a business card, but don't expect free work," added another.
Seriously, though…
Oh, and one more thing while we have you! Don't forget that you can catch up on all your favourite shows for free for a month right here, so sign up now!