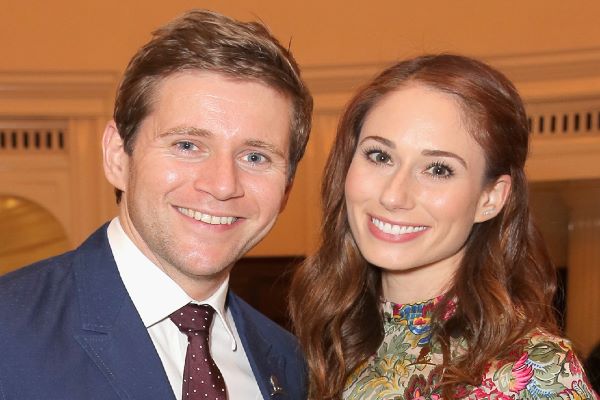 Congrats: Downtown Abbey's Allen Leech is married
Downton Abbey star Allen Leech is officially a married man.
The Irish actor has tied the knot with actor Jessica Blair Herman in a romantic ceremony in Santa Barbara.
The wedding reportedly took place on an exclusive estate with stars such as Michelle Dockery and Dan Stevens in attendance.
Sound super fancy.
Others included former Glee stars Lea Michele and Darren Criss as well as Golden Globe nominee Rami Malek who plays Freddie Mercury in Bohemian Rhapsody alongside Allen who stars as Freddie's manager Paul Prenter.
The couple, who have been together for two and a half years, announced their engagement on Instagram on Valentine's Day when the actor wrote, "Happy Valentine's Day @jessicablairherman First one as a fiance! Thank you for saying yes and for making me the happiest."
Jessica also uploaded a snap of the pair kissing, captioning it, ''The day you proposed was one of the best days but every day with you is my favourite. I love you! Happy Valentine's Day @therealleech!"
So cute.
The 37-year-old, who played Tom Branson in the hit period TV drama will reprise the role in the big-screen version out later this year.
For now though, it seems he will be enjoying the first few months as man and wife with Jessica – congrats guys.