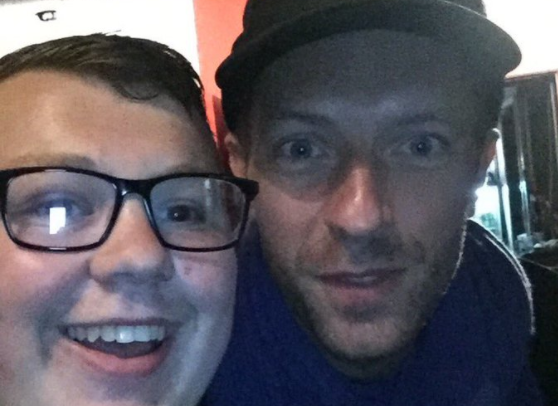 Chris Martin gave this fan €50 after hearing how much his ticket cost
Chris Martin has really been making the most of his time in Ireland.
From a sold out performance at Croke Park, to a training session with Conor McGregor's coach, the Coldplay frontman has really embraced the Irish spirit.
Over the last few days, the British singer has been spotted around the capital, taking selfies with fans and just being an absolute gent really.
I met Chris Martin in #Dublin today thank you for being so nice & he's going to dedicate fix you to my friend who passed away @coldplay pic.twitter.com/nPpVRZvhHe

— Jamie (@xxjamiebabyxx) July 7, 2017
Last night, the 40-year-old popped into the International Bar where he met fan, Jamie Harrington, who was working behind the bar at the time.
During their friendly chat, Jamie told Chris how he paid a tout €200 for his Coldplay ticket after he failed to secure one through general sale.
So just met chris martin from @coldplay in work and he is the soundest bloke ever he Gave me €50 cause i told him how much a tout charged me pic.twitter.com/AzVrN4r8BZ

— Jamie Harrington (@Jamieh_official) July 10, 2017
The story clearly struck a chord with the singer, who upon hearing the price of the ticket, offered to refund Jamie €50.00.
As if we need another reason to love him.