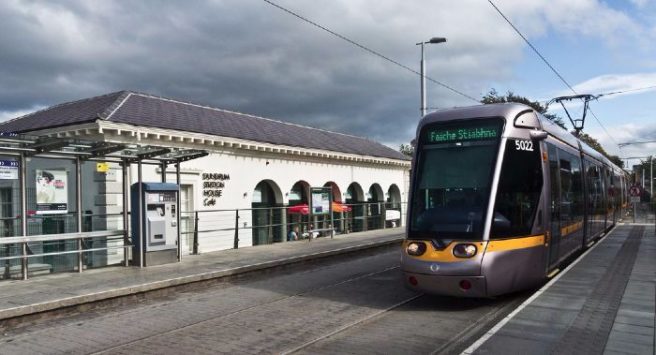 BREAKING: Luas services will not resume until tomorrow morning
If you were one of the thousands affected by the disruption to the Luas service this morning, then it's highly likely you were holding out hope the matter would be addressed in time for your commute home this evening.
Unfortunately, it's not meant to be.
According to the official website, the service will will not resume on the Red and Green Lines today, but will resume tomorrow morning at 5.30am.
Informing the public of the situation in recent minutes, Transdev explained "Hurricane Ophelia damaged the roof on the Red Cow depot yesterday at approximately 14:30 The roof is being repaired today – the firm contracted to repair the roof have estimated it will take the whole day."
#Luas services will resume tomorrow 18th October at 5.30am, please see https://t.co/w5mIjQTkX3 pic.twitter.com/Z0mrcYduHn

— Luas (@Luas) October 17, 2017
"The section of roof damaged is over what is known as technical rooms. Within those rooms are Luas systems. Those systems, for example, assist with overhead power and the AVLS, which is the automatic vehicle location system. "
"These are necessary to run the Luas operation. These rooms and systems are being assessed for damage and assessed in relation to possible repair."
"It is therefore not possible for Luas services to resume at this point. Continuous assessment is being carried out and we will update Luas customers via the media and Luas Communication Channels as soon as it is possible to do so."
"We are keeping NECC, NTA, TII informed on all matters. Luas would like to thank Customers for their understanding and patience and assure them we are working to restore a safe tram service as early as possible."
Sorry guys, looks like it's going to be another messy evening ahead.