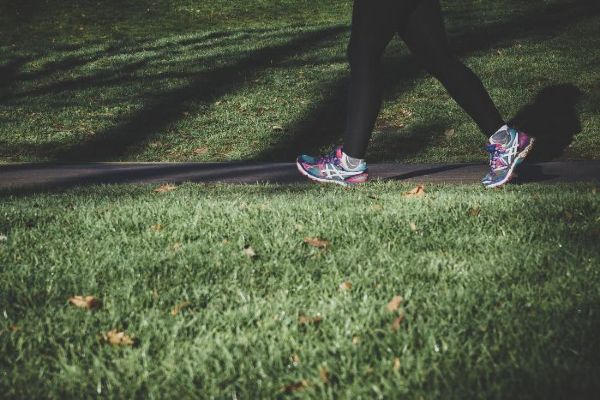 Support Irish Cancer Society's night nurses at Boot's annual night walks
Boots Ireland have today launched their Night Walks for Night Nurses campaign, encouraging people to join fundraising Night Walks in either Phoenix Park, Dublin (16 August) or Blackrock Castle (Carpark), Cork (23 August).
Tickets to join the 5km walk cost €15 for an adult, and under 16s go free. Walks start at 7.30pm in Dublin and 7.00 pm in Cork. Each adult ticket comes with a free t-shirt.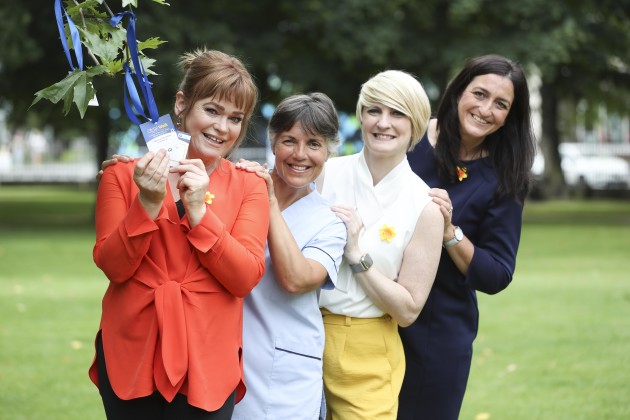 Alongside the walks, Honour Tags are on sale in Boots stores nationwide for €2. Customers can purchase a tag in honour of someone who has survived or passed away from cancer. One metre will be walked in honour of that person and the tags are brought to respective walks. The front of the tag allows for the name of the individual with space on the back for a personal message.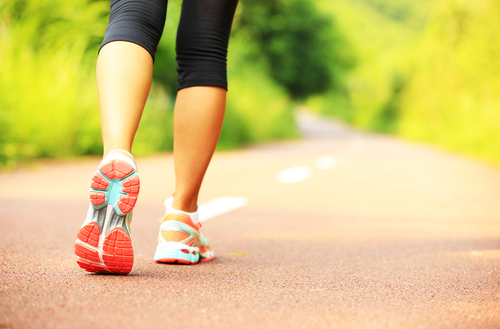 Funds raised will go towards the Irish Cancer Society Night Nursing service, which provides end of life care for cancer patients in their own home, allowing them to pass away at home surrounded by family and loved ones as well as giving much needed respite for the family caring for them.
The Night Nurse service has run for over 30 years and operates in every county in Ireland. The service has made a huge contribution to cancer support, providing over 7,400 nights of care in 2018 alone, to 1,861 patients. There are 180 Night Nurses in operation around Ireland, providing up to 10 nights of care for cancer patients in their own home, during the last days of their life. The service is provided completely free of charge.
Ambassador Teresa Mannion said: "Having faced cancer myself, I saw the impact it has not only on those with a diagnosis, but on their loved ones also. Patients, and those supporting them, are exhausted both physically and mentally and the Irish Cancer Society's Night Nurses play such a critical caring role. Night Nurses allow everyone to sleep, assured that they are in the best hands, and it's wonderful to see Boots step up and host fundraisers such as these."
Boots MD Bernadette Lavery said: "We were thrilled to see over 600 people attend the walks last year, raising more than €50,000 for this great service. Since partnering with the Irish Cancer Society back in 2012 we have raised over €1.4 million or over 4,000 nights for this much-needed service, and we are incredibly proud of Boots' ongoing commitment to supporting those living with cancer. We've set ourselves a target to raise more than ever before this year, so would love to see more participants at our walks, which are truly inspirational and uplifting events."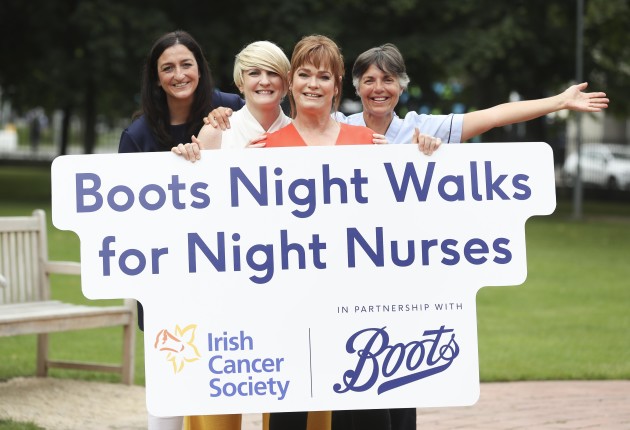 Speaking at the launch of the Night Walks campaign, Averil Power, Chief Executive, Irish Cancer Society, said: "The Night Nursing service allows cancer patients to remain in their own home during their last days. The Night Nurses are there through the night, keeping the patient comfortable, while also supporting family members during a very difficult time. As the service is almost entirely donation-funded, we rely on the support of Boots staff and customers to ensure we can be there for more families in need of this crucial care."