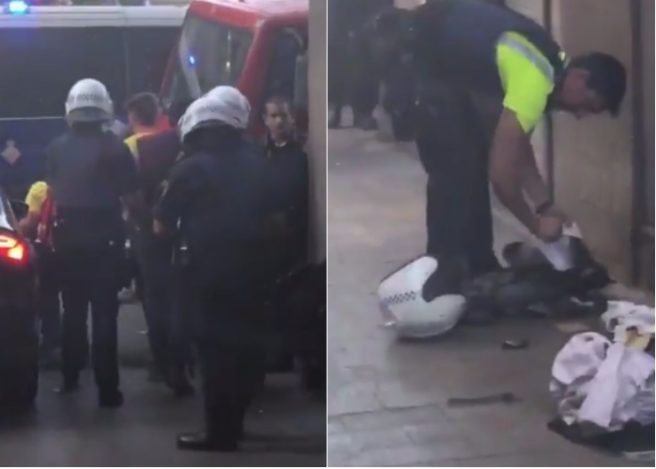 Barcelona attack: One man arrested after van kills 13 and injures 32
Police have reportedly arrested a man after a van ploughed into a crowd of people on one of Barcelona's busiest streets earlier today.
At least 13 people have died and 32 are injured after the man deliberately drove onto a pedestrian path in Las Ramblas.
According to reports, the man in question had been in prison in the Catalan city of Figueres until 2012.
Reports say that a passport of man with a Moroccan man was found inside the van. : Suspect arrested. #Barcelona pic.twitter.com/MEvWCb6R0g

— Wyatt Yasuhito (@waynut1_0) August 17, 2017
The area has since been cordoned off and several ambulances and police vehicles are currently at the scene.
It is understood that train and metro services has been suspended and people have been urged to stay indoors.
Police have said they believe the incident was terror related.