Ariana in Paris… with Toulouse
Yesterday she drew scores of fans to le Zénith – the Paris stadium where she performs this evening – for her sound-check, but this afternoon Ariana Grande has some well-deserved down-time before her big performance.
love u babes. ready for this 2nd leg of the honeymoooon tour. i've missed it so & can't wait to see y'all!!! paris! you're up firsttt!

— Ariana Grande (@ArianaGrande) May 12, 2015
She posted a picture online of the Arc de Triomphe, while earlier this afternoon she also took to Instagram to offer fans a sneak-peak of her opulent hotel suite, decorated in a traditional French style.
And while she and her boyfriend of a year, Big Sean, may have parted ways last month, Ariana certainly isn't lonely: Toulouse, her adorable beagle-chihuahua mix puppy – one of her SIX dogs – is visible lounging on the bed with the superstar singer.
Childhood BFF Alex Luria, who has also joined her in the French capital, couldn't resist posting an additional snap of Toulouse – complete with a princess crown.
Ariana jetted into from LA early yesterday morning to kick-off the second leg of her Honeymoon tour.
She'll play two dates in Paris before moving on to Germany and Scandinavia. She has five concerts lined-up in the UK, but sadly won't be visiting Ireland on this occasion.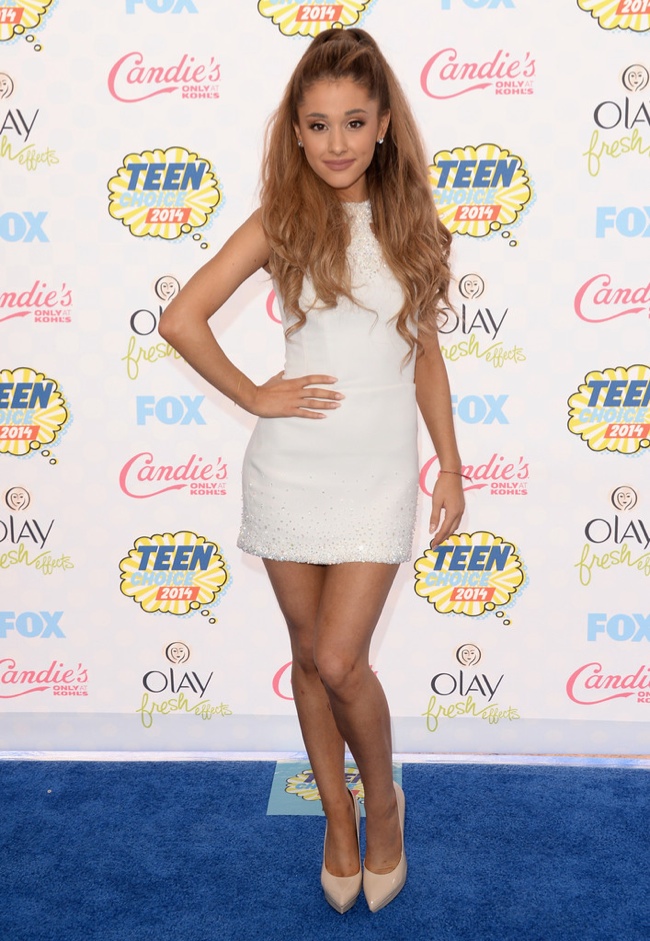 Yesterday afternoon, the 21-year-old singer was spotted talking animatedly on her iPhone. She wore a short white skirt, and oversized grey wool jumper, and accessorised with a small white leather bag, and white-rimmed sunglasses. Her hair was styled in her signature ponytail, and she also wore diamond stud earrings.