And the Globe goes to…! Irish stars leading the way this awards season
As we come to the end of the year, many of us are very aware that we are about to head into awards season.
While we don't know who is going to come out with an Oscar at the end of it, the nominees for the earlier awards such as the SAGs and the Golden Globes usually give a pretty good indication of who will at least be nominated, if not outright win.
The Golden Globes have just released their list of nominees and two Irish heavyweights are set to contend in both the Lead Actor and Lead Actress categories.
And well, we obviously think they both should win.
It's no surprise that Saoirse Ronan has been nominated for her leading role in the epic Brooklyn which has received rave reviews as well as a serious Oscar buzz since it's release last month.
And we all know that Americans love the Irish so fingers crossed.
Saoirse will be competing against Cate Blanchett who starred in Carol and Brie Larson who is the lead in Lenny Abrahamson's upcoming flick, Room.
Michael Fassbender has also been nominated for a Globe for his role as the titular character in the equally well received biopic, Steve Jobs.
Michael will be competing with the likes of Leonardo di Caprio for the Revenant and Oscar winning actor Eddie Redmayne who starred in The Danish Girl.
So yeah, stiff competition in both categories but then again, no one else has the luck of the Irish.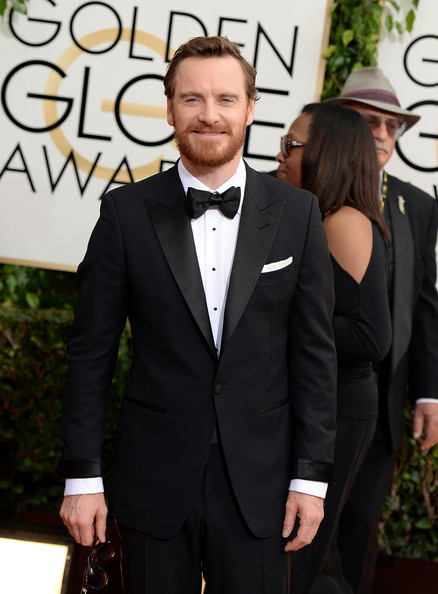 The Irish directed Room itself is set to do very big things this awards season. Lenny Abrahamson's highly anticipated flick is up for three awards at the Globes including best Drama, Screenplay and Best Actress.
And the luck of the Irish does not end there.
Up and coming Irish actress Caitriona Balfe has also received a nomination for her role in the American-British TV series, Outlander.
So yeah, if not one award goes to an Irish person this awards season, we will eat our caps.
Other notable nominees include Jennifer Lawrence for her role in Joy, Orange is the New Black for best television series and Amy Schumer for Trainwreck.