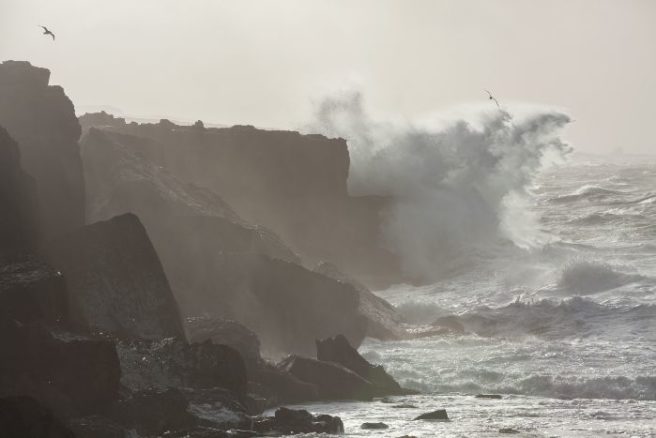 A woman has died after Storm Ali blows caravan off Galway cliff
A woman in County Galway has died in a tragic incident in the high winds brought by Storm Ali.
The woman, who was in her 50s, was pronounced dead after strong winds blew the caravan she was staying in off a cliff in Clifden.
'Gardai in Clifden Co Galway are dealing with an incident which occurred at Claddaghduff, Co Galway this morning. A caravan has blown off a cliff,' said a Garda spokesperson.
Two weather warnings have been issued by Met Eireann, with an orange warning issued for Connacht, Cavan, Monaghan, Donegal, Dublin, Kildare, Longford, Louth, Offaly, Westmeath, Meath, Clare and Kerry.
Gusts between 110km/h and 130 km/h are expected.
According to ESB, 20,000 homes are without power.
A status yellow warning has also been issued nation wide.