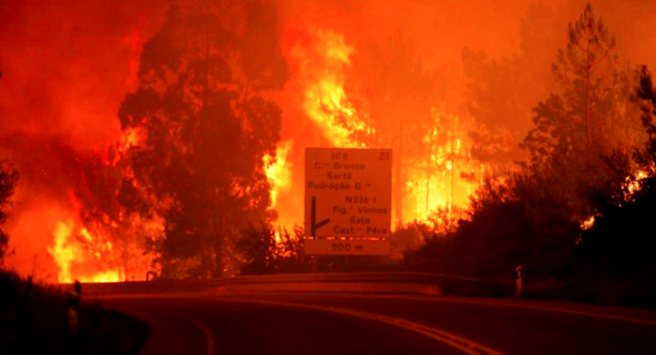 60 people killed in Portugal as forest fires race across the city
At least 60 people have been killed in forest fires in Portugal.
It has been reported that some people lost their lives while being trapped in cars as the fire swept over the road. Others have died due to smoke inhalation.
The Irish Examiner claims that 60 other people have been injured, including four fire fighters, who have been trying to settle the blaze since yesterday.
57 die in forest fire in Portugal. Some were in cars when flames swept across a road.

— Tim Humphrey (@timhumphrey444) June 18, 2017
Prime Minister Antonio Costa has described it as "the biggest tragedy of human life that we have known in years".
PM Costa said that the fire fighting crews are having difficulty approaching the area because the fires are "very intense."
"Death toll rises in forest fire in central Portugal "https://t.co/jnFTGPgZ8K

— INÊS BADUFF (@InesBaduff) June 18, 2017
However, there are around 700 fighters on scene.
The fatalities occurred in the Pedrogao Grande area, about 95 miles north-east of the capital Lisbon.