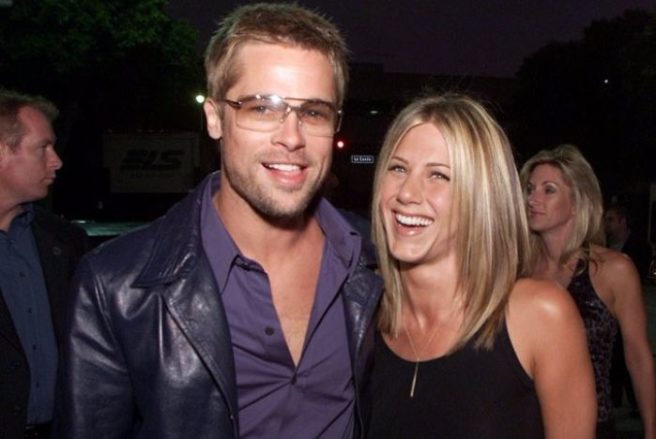 Throwback Thursday! Rumour has it that Brad Pitt is texting his ex
Brad and Jennifer were an iconic noughties power couple.
The pair may have split over a decade ago, but some fans still look to the duo as the ultimate couple goals.
Someone who reportedly hasn't let go of the historic romance is Brad Pitt himself.
A source told US Weekly that Brad tracked down Jennifer's phone number, in the midst of his messy divorce with Angelina Jolie, in order to wish Jennifer a happy birthday on February 11.
We hope she replied with "new phone, who dis?"
Apparently, after the initial happy birthday text, the two have continued to swap messages.
"Brad told her he's having a hard time with his split and they exchanged a few texts reminiscing about the past," said the source.
The couple divorced in 2005 after Brad hooked up with then co-star Angelina Jolie, with whom he now has six children.
Apparently Jen's new husband Justin Theroux is comfortable with the virtual exchange, as he knows that "Jen just wants to be nice."
We're not sure if we're okay with this noughties throwback.