Watch: Chester Bennington's Carpool Karaoke has been released
An episode of Carpool Karaoke featuring Chester Bennington has been released in memory of the late singer.
Linkin Park had filmed the episode with actor Ken Jeong, just six days before Chester took his own life in July of this year.
The band published the clip on its Facebook page today along with the message: "With the blessing of Chester's family and his bandmates, we share this episode, and dedicate it to the memory of Chester."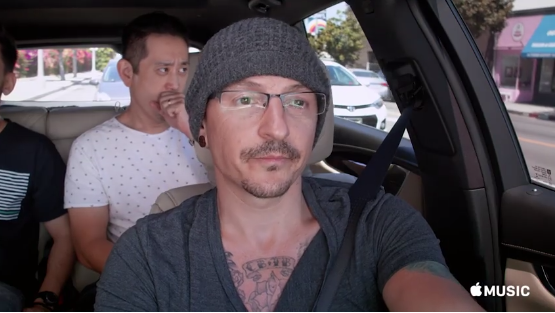 With Chester in the driving seat, the band (and Ken) can been seen laughing and joking in between joyous renditions of some of Linkin Park's greatest hits as well as covers of Outkast's Hey Ya, Under The Bridge by Red Hot Chili Peppers, Lynyrd Skynyrd's Sweet Home Alabama and Aerosmith's I Don't Want To Miss A Thing.
The episode's release comes after the show's creator, James Corden, said Chester's family would make the final decision as to whether or not it would go to air.
"We will approach it in whichever manner his family or the people that were involved in that episode, however they would like it to be handled."
Check out the full clip below: