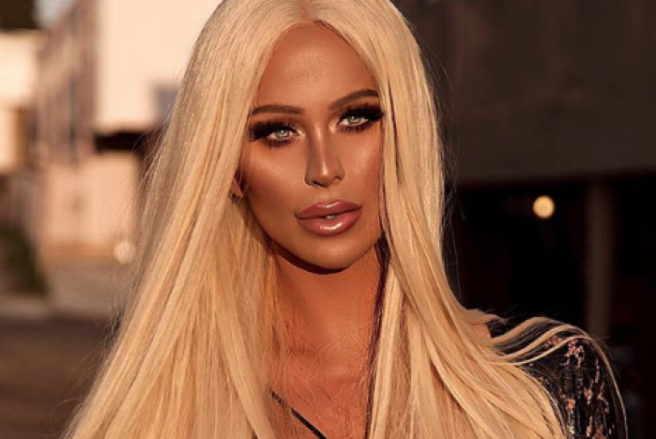 Trans icon Gigi Gorgeous slams Victorias Secret anti-trans 'fantasy'
Gigi Gorgeous is an a complete YouTube icon, and an upstanding, vocal member of the LGBT+ community.
Her Coming Out YouTube video has been credited with helping hundred, if not thousands, of young people embrace who they are and come to terms with their sexuality, and her YouTube Premier documentary This Is Everything gives a raw and emotional insight into Gigi's transformation from a 'boy' with gender dysphoria to the beautiful women she is and was always meant to be.
She has 2.7 million YouTube followers, and the MUA turned to this platform to express her thoughts at the recent comments made by Ed Razek, chief marketing officer of L Brands (VS's parent company.
In case you missed them, he said: "Do I think about diversity? Yes. Does the brand think about diversity? Yes. Do we offer larger sizes? Yes….'
'Shouldn't you have transsexuals in the show? No. No, I don't think we should. Well, why not? Because the show is a fantasy.'
First up – can we not slur transgender individuals with the phrase transsexual? And secondly, as Gigi points out, his words are outdated and unprogressive.
'At the end of the day, I feel like a lot of body-shaming is going on, and he's just trying to keep it how it was 10, 15 years ago,' she said, in a video titled SHAME ON YOU Victoria's Secret.
'You may be the 'leader,' but you're definitely not a progressive leader, and that's going to bring our world nowhere.'
Gigi pointed out that times have changed since the first VS show in 1995, and that body diversity and transgender representation are necessary in modern fashion.
'We need it more than ever right now, and you're selling your brand short.'
Gigi highlighted how, during her transition, shopping in Victorias Secret for the first time to buy her first bra was a huge, unforgettable moment for her.
'I feel like (Victoria's Secret( gives so many girls around the world confidence, and by saying these things, it doesn't take my confidence away, but I know that it's going to take so many girls' confidence away. And that's priceless.'
'What is one transgender girl in your show? What is one plus-size girl in your show? You're going to be that stupid about it? It's literally a stupid joke that this is a thing.'
To finish, Gigi promised to boycott the brand, and took of one of the first bras she ever bought from victorias Secret, vowing to never wear the brand again.