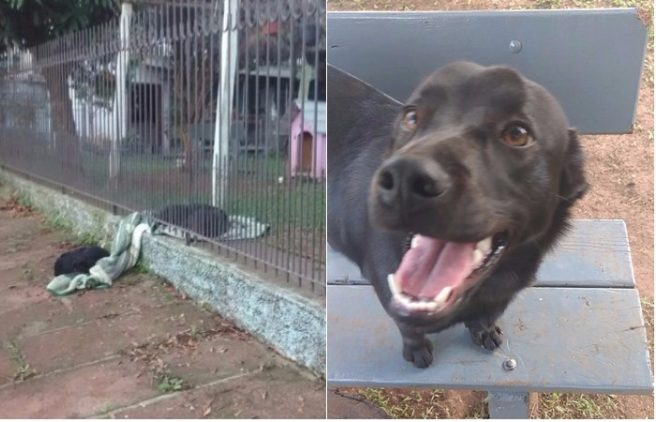 This pup dragged her new blanket outside so a stray dog could sleep
Meet Lara – a Brazilian rescue dog whose soul is too pure for this world.
It seems the eight-month-old pup is a true believer in 'what goes around comes around' and is using her new found home to help dogs less fortunate than her.
See, Lana was rescued from the streets of Brazil by her now owner, Suelen Shaumloeffel, but she obviously hasn't forgotten where she came from.
In a true act of kindness, the rescue pup dragged her new blanket out to share with a stray dog who had been sleeping on the streets on a cold night.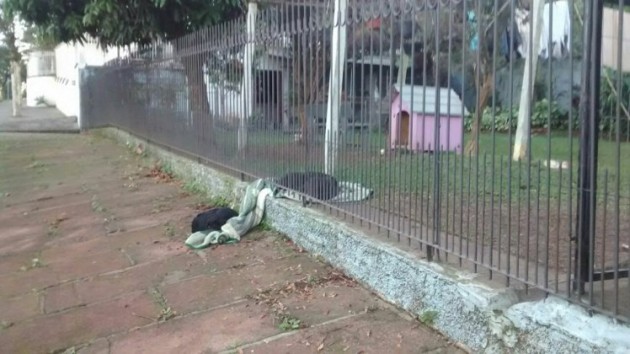 Suelen had recently bought a thicker blanket for Lana to snuggle up in as the temperatures in the region has dropped.
But little did she know, Lana was actually using her blanket to make sure her new pal had a comfortable place to sleep.
As soon as Sue discovered what was going on, she began to leave food and water out for the stray, even though it would always run when she tried to approach.
Speaking to The Dodo, she said: "I thought, 'How beautiful that she did that for her friend'."
"My best four-legged friend reminded me of something so important: generosity!"
"She is the nicest little dog I've ever met. We forget sometimes the difference we can make in someone's life. She reminded me of this."
We're not crying – we are absolutely BAWLING.