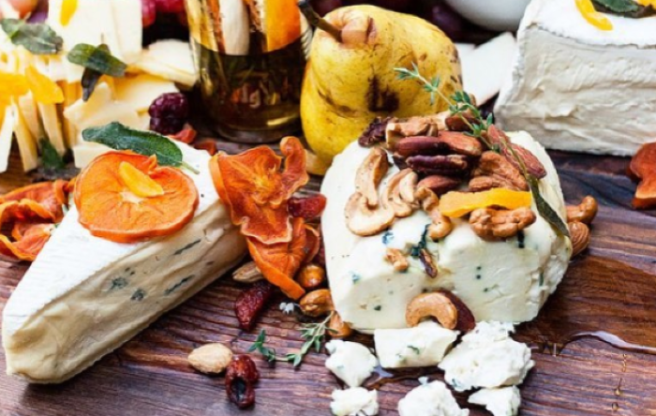 The foodie fest line-up for Taste of Dublin looks completely divine
Get your prettiest eating pants ready, because Taste of Dublin is bringing us a host of international flavour experiences and it's just around the corner.
Today, the foodie-fest released the line-up for the 12th year of Ireland's leading gourmet gala.
Guests to this year's festival will be greeted by a veritable feast with a strong international dimension, with all chefs and restaurants incorporating this year's theme of Flavours of the World into their menus.
Returning from Thursday June 15 to Sunday June 18, the festival boasts a stellar line-up of world renowned International and Irish chefs, including Jean Christophe Novelli, Anna Haugh, Darina Allen, Gill Meller and Neven Maguire taking to the various stages and participating in new exciting features over the four days.
Taste of Dublin 2017 is set in the divine Iveagh Gardens, which is set to be bathed in sunshine next week when the traditional Irish Leaving Cert weather finally arrives, so make sure you team some sunglasses with those eating pants.
An exciting new feature of the festival is Food for Thought with Regina Wish, hosting more than 30 talks, Q&A's and interviews from some of Ireland's favourite chefs and industry experts.
The guests will cover ingredients and topics they love including Darina Allen on Slow Food, Robin Gill on getting Farm to Table eating 'right', Clodagh McKenna on 'Table Scaping' and Simon Lamont on the Sustainable Oyster.
Throw in whiskey masterclasses from Teelings(lit), cooking with Flavours of the World from Anna Haugh, Sherry, the Food Lover's Wine (more lit) from drinks enthusiast Lynne Coyle from O'Brien's Wines, not to mention the Big Fat Taste Quiz panel experience, it's set to be an amazing weekend stuffed with gourmet food, divine drinks and an eatery education for all.
Electrolux's Make Life Delicious theatre is also returning from last year by overwhelming demand.
French celebrity chef Jean Christophe Novelli, Kwanghi Chan and Kevin Dundon are just some of the names demonstrating over the four days
True foodies will also feel be right at home in the 'Taste Theatre' where a further line up of leading chefs and TV personalities like Darina Allen and Neven Maguire will be showcasing their professional skills and techniques, hosting up to five live cooking demos per session, plus a few new surprises that are guaranteed to keep crowds entertained. Sounds delish!
One of the most exciting additions to the line-up is the Barry's Tea cocktails. Yes, you read that right.
Barry's Tea will, for the first time, be showcasing an innovative way of enjoying tea, serving a range of exclusive cocktails; a refreshing twist on the classic Gold Blend, a tantalising Very Berry cocktail or a comforting Green Tea cocktail. Yes please.
Pippa O'Connor will also be on board on Saturday to host the Style Afternoon for any fashionistas out there.
Entertainment will be on the main stage from noon on Thursday to close on Sunday evening will keep the buzz alive including bands such Spring Break and Smash Hits.
Somehow, there are still tickets left for Taste of Dublin 2017, but we're sure they'll be snapped up ASAP.