Energetic restaurateur Simon Lamont – the star of TV3's Lazy Chef – has revealed exclusively to SHEmazing! that he's in the midst of setting up a Greek restaurant.
His only issue? He's yet to decide on a location.
"I flit between Dublin and London," he says. "I change my mind all the time – it's a tough decision because there are pros and cons to both."
However, 33-year-old Simon did say that he has all the other particulars worked out.
"It's going to be Greek-themed – Dublin in particular needs a good Greek restaurant," he explains.
"So we're going to be serving up really amazing, hearty kebabs, huge big salads; there'll be hummus and falafel too because we'll certainly be throwing in a bit of Middle Eastern cuisine. People will be chucking plates on the floor – the lot!"
And, he has a name in mind: "Opa – it's a Greek exclamation. I like the sound of it. It works well."
In the meantime, the talented Dubliner, who grew up in Dún Laoghaire and studied culinary arts at DIT, has plenty of other projects to keep him occupied.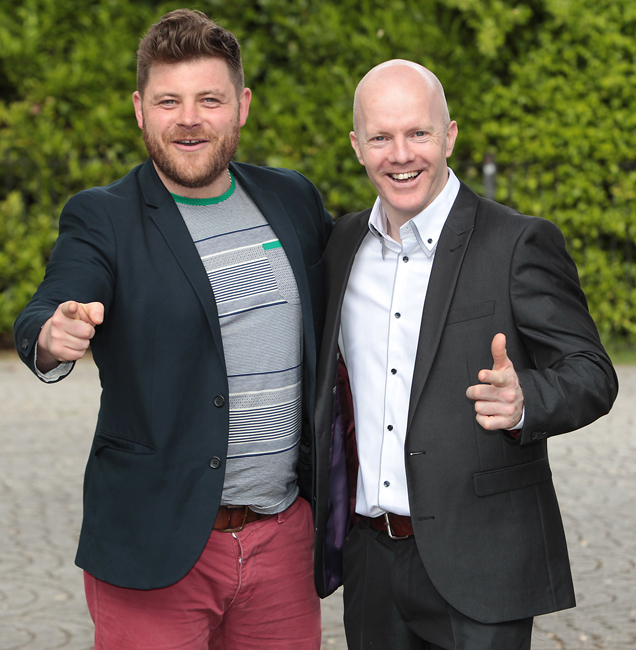 "I'm doing a funky little seafood pop-up in Brixton this summer," he says.
"My old pals Simon Whiteside and Barry Wallace from Hook in Camden Town are getting on board: three Irish guys in the middle of London doling out the likes of fish 'n' chips and fresh oysters. We can't wait."
He reveals that he's writing a book too, but that it's unlikely to be ready for this Christmas: "More like Christmas 2016," he laughs. Then there's also the little matter of running Wright Brothers, his oyster bar in Borough Market, and getting ready for series two of The Lazy Chef, the first instalment of which aired on TV3 last autumn.
Simon has furthermore recently signed up as a Rudd's ambassador. "I love home-grown produce," he admits.
"I love good-quality pork products in particular, and I've been really impressed with what Rudd's offers," he says of the family meat business based in Birr. "So we partnered up to develop a range of seasonal recipes."
Included is Rudd's rasher naan; Turkish mangal skewers, and Rudd's roulade and pan-fried scallops, and they're all available at rudds.ie.
"All Rudd's products are hand-crafted to unique, traditional farmhouse recipes," says the brand's master butcher Declan Fitzgerald. "We are delighted to team up with Simon so that people across the country will be inspired to cook new recipes featuring our products."