Support shown for man-free music festival following multiple assaults
Just days after it was announced that Bravalla – a music festival in Sweden – would not be taking place next year, support has been shown for the creation of a female-only music festival.
Bravalla, which hosted 45,000 music fans at the end of June, is the subject of a police investigation after authorities received reports of four rapes and 23 sexual assaults.
Commenting on the cancellation of next year's event, organisers said; "We have seen sexual assault at our and other festivals in recent years, and it is a huge social problem that affects every part of our society."
"We are working actively to eradicate the darkness. But some men – because we are talking about men – apparently can't behave. It's a shame," they continued.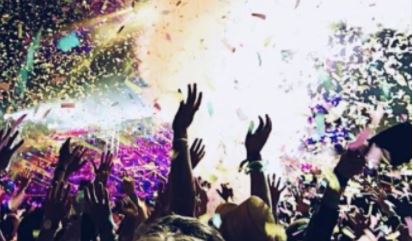 Following on from the announcement, Swedish radio presenter and comedian Emma Knyckare suggested the creation of a female-only rock festival.
Sharing her idea on Twitter this week, she wrote: "What do you think about putting together a really cool festival where only non-men are welcome, that we'll run until ALL men have learned how to behave themselves?"
After receiving support from social media users, the DJ confirmed that plans would be put in place, writing: "Sweden's first man-free rock festival will see the light next summer."
According to The Independent, Emma teased plans, writing: "In the coming days I'll bring together a solid group of talented organizers and project leaders to form the festival organizers, then you'll hear from everyone again when it's time to move forward."
Swedish authorities have received reports of similar assaults at other festivals in the country.