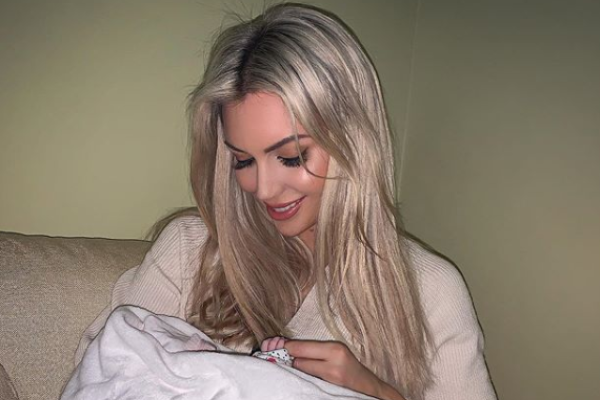 Rosanna Davidson opens up about her newborn daughter Sophia Rose
Rosanna Davidson has shared another sweet photo of her daughter Sophia. The new mum posted a snap of her daughter holding onto her finger and our hearts are melting over how tiny her hand is.
The doting mum couldn't help but gush about the past 24 hours.
Her daughter Sophia Rose was born on November 21 via surrogate and Rosanna hasn't taken her eyes off her baby girl since.
She wrote, "Pure, true love. I've been Sophia's mum for almost 24 hours & while she's spent the majority of it asleep, I've mostly stayed up staring at every single perfect inch of her!
Rosanna praised all of her followers for the wave of loving messages she has received since Sophia was born yesterday, "Thank you all so much for the gorgeous messages to welcome her into the world – someday she'll know just how loved & longed for she is."
The mum added that she is completely besotted with Sophia and still cannot believe that she is here.
The mum announced the arrival of her first child yesterday afternoon. Rosanna gazed at her beautiful baby girl in the announcement photo.
She revealed that her daughter was born on November 21 at 11:57am. Sophia weighed a healthy 6lbs8oz.
Rosanna extended her thanks to their surrogate who helped make her dream come true, "We're completely overwhelmed with love and gratitude for our incredible gestational surrogate, who has given us the greatest gift of all and made our family dream a reality."
Sophia is Rosanna and her husband's first child together.