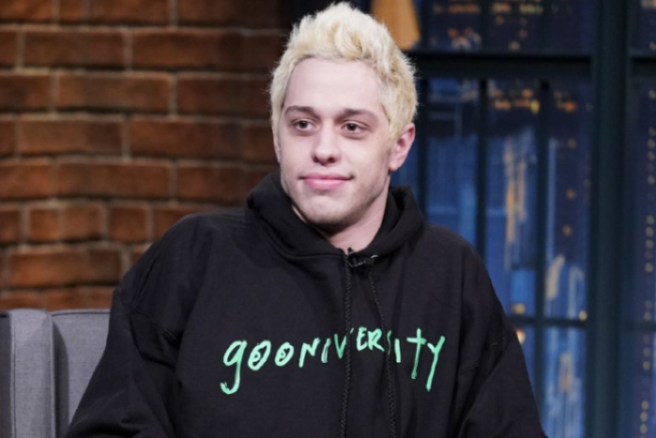 Pete Davidson wants the world to know his penis isn't really 'huge'
Pete Davidson has been focusing on his work as a comedian and TV personalty since his well publicizes break up with Ariana Grande.
Among the celebrity gossip that surrounded the couple's relationship, was a comment from the Thank U, Next singer about the 'huge' size of her ex boyfriends genitals.
However, while it is societally assumed that such a comment would be flattering, Pete has discussed his feelings on it through his stand up.
'Usually breakup songs you know who it's about, but you don't really know. That G named all of us,' he previously said on Saturday Night Live.
'Bam. She named all of us. And then tells us, yeah, he has a big dick.'
According to People magazine, Pete jokingly detailed his feelings on the revelation:
'Everything is huge to her' he reportedly said. 'Why would she tell everyone that I have a huge penis?'
'So that every girl who sees my dick for the rest of my life is disappointed.'
Pete previously commented on the idea of his sizeable manhood in a very sexually charged interview with Howard Stern.
'I think I have an average sized penis and she's tiny,' he commented at the time.
'Everything's big to her.'
Good to know, Pete.