Looking for the ultimate Mother's Day gift? Look to mother nature
March is the month for celebrating women – not only do we have International Women's Day on the 8th, but we round out the month with a day dedicated to celebrating the women who made us – Mother's Day.
Growing up, throughout the years, the calibre of our Mother's Day gifts have improved dramatically, going from pasta-shell necklaces and sponge printed cards in primary school, to hand painted mugs and scented candles in our teen years using whatever left-over change we could scrape out of our piggy banks and coat pockets.
As adults, we've realised that there are few things we can offer our mothers – or aunties, grannies, step mothers: the women who raised us – that can truly express how much we love them, and how grateful we are for all they have done for us, but we attempt each year to continually improve the offerings we present them on March 31st.
These women deserve the world, and while we would love to offer them every corner of it, we have to be a tad more selective to realise an achievable yet awe-inspiring gift.
One such corner of the sweet earth is Provence – the region renowned for its diverse landscapes, blooming fields full of flora and rolling vineyards.
With our busy schedules, we can't quite bring them there, but we can emulate the wonders of such a place with one of the most powerful senses – scent.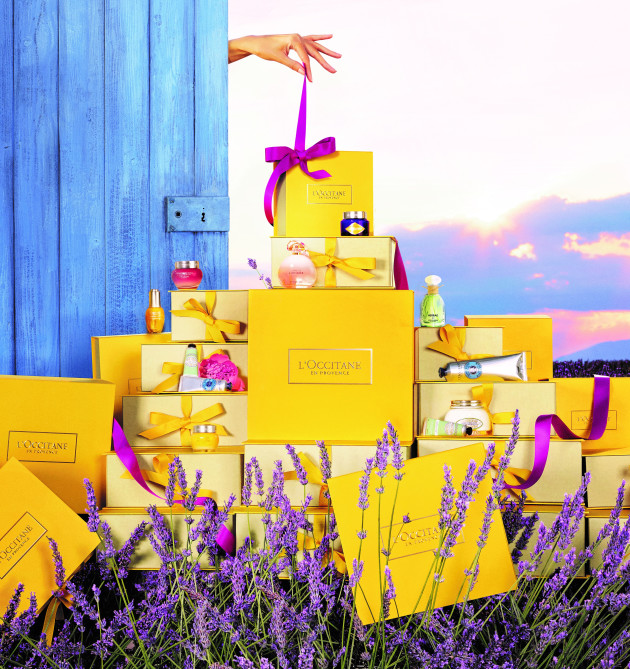 The most transportative of all the senses, scent can deliver us to an entirely exotic plain without us having to leave the comfort of our own homes.
L'OCCITANE'S new range Herbae par L'OCCITANE is inspired by Provence and the wild, lush and abundant grasses that grow there.
The new collection is one of our top picks for Mother's Day, thanks to the combination of L'OCCITANE'S rich heritage, commitment to luxurious scent experiences, luxe packaging and innovative products.
Here's everything else on our gift guide that simply should not be overlooked at this this gift-giving time.
For The Mum Who Wants To Be Whisked Away
If you can't whisk her away to Provence, do the next best thing by giving her the Herbae par L'OCCITANE Gift Collection.
Inspired by the wild grasses of the South of France, L'OCCITANE's latest Spring fragrance, which is fresh, invigorating and sophisticated, will transport her mind to sunnier places.
HERBAE PAR L'OCCITANE GIFT COLLECTION €69 Includes: HERBAE Hand Cream 30ml, HERBAE Eau de Parfum 50ml, HERBAE Shower Gel 250ml.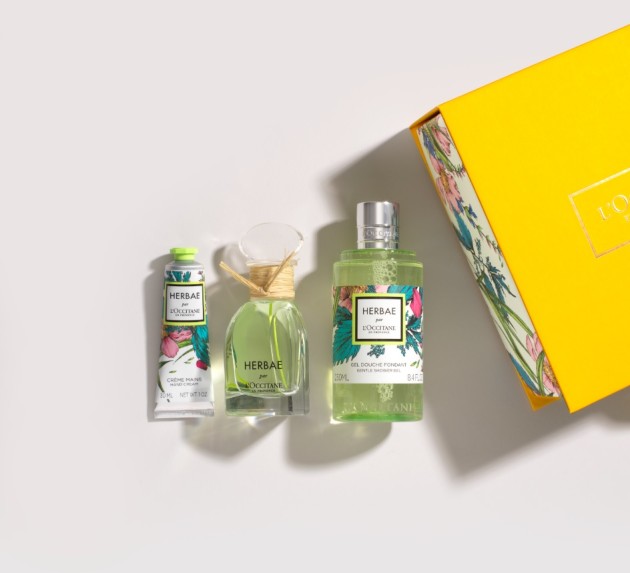 For The Brand New Mum:
Whether it's your auntie, cousin or friend, seeing someone you care about have a baby is such a wonderful moment.
Make this moment even more special by gifting them some stunning bath and baby products:
NEW BABY SHEA Includes: Lovely & Gentle Moisturising Milk 300ml – €27; Cuddles & Bubbles Foaming Cream 300ml – €20; Soft Fragrance Water 50ml – €39.
For The Indulgent Mum
L'OCCITANE's best-selling Almond range is the ultimate pampering treat for a busy mum on the run.
When only the best will do, indulge her with the moisturising power of almonds.
ALMOND GIFT COLLECTION €55 Includes: Almond Shower Oil 250ml; Almond Delicious Soap 50g; Almond Delightful Body Balm 100ml; Almond Delicious Hand Cream 30ml.
For The Mum Who Deserves To Be Spoiled
Only the best natural ingredients go into L'OCCITANE'S skincare sets.
Treat her to L'OCCITANE's Divine Reset Gift Collection – a must-have for skincare aficionados who want to save face through carefully constructed skincare products.
DIVINE RESET GIFT COLLECTION €148 Includes: Immortelle Cleansing Oil 200ml; Immortelle Overnight Reset Serum 30ml; Divine Cream 50ml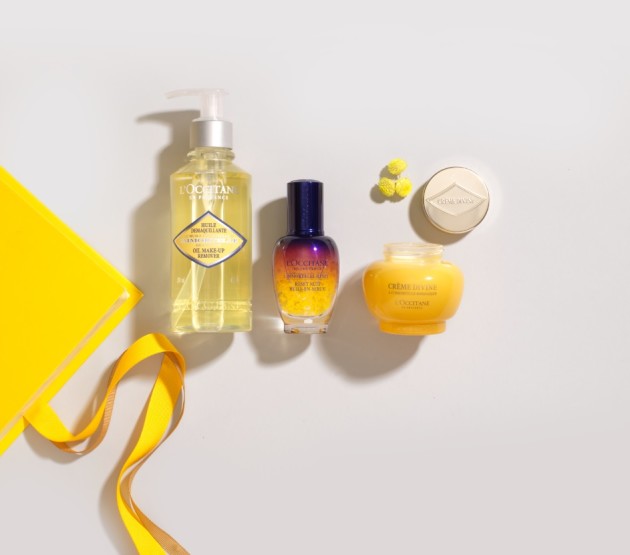 The Enchanting Mum
This gift is pretty damn special: Gently turn this music box and let yourself be transported by the sweet melody of La Vie en Rose.
Open it to discover four body treatments with rose floral notes.
ENCHANTING ROSE MUSIC BOX €35 contains: 75ml Rose Shower Gel 75ml Rose Body Lotion 30ml Rose Hand Cream 50g Rose Scented Soap
For The Busy Mum
For the hands that do so much – a trio of award-winning Shea Butter Hand Creams in handy handbag sizes.
From literally holding your hand when you were little, to now giving you a guiding hand through adult life, keep those special symbols soft!
SHEA BUTTER HAND CREAM TRIO €25 Includes: Almond Delicious Hand Cream 30ml; Shea Butter Hand Cream 30ml; Cherry Blossom Hand Cream 30ml.
For The Hero
If you're a bargain hunter, check this one out: Let Mama enjoy a selection of L'OCCITANE'S best-selling products for only €20 when you spend €35 (worth €34.50).
This collection includes: 35ml Almond Shower Oil 4ml Divine Cream 5ml Terre de Lumière l'Eau Eau de Toilette 50ml Repairing Shampoo 30ml Shea Butter Hand Cream in a L'OCCITANE signature gift box.
Free Gift Exclusive to SHEmazing Readers
SHEmazing readers can nab a free Luxury 5ml Immortelle Reset Serum Sample (worth €9) with €20 or more purchase.
Valid until 31st March 2019 or while stocks last.
Simply enter SHEMAZING in the check out at www.loccitane.ie or mention SHEMAZING in any L'OCCITANE Boutique (other than Kildare Village)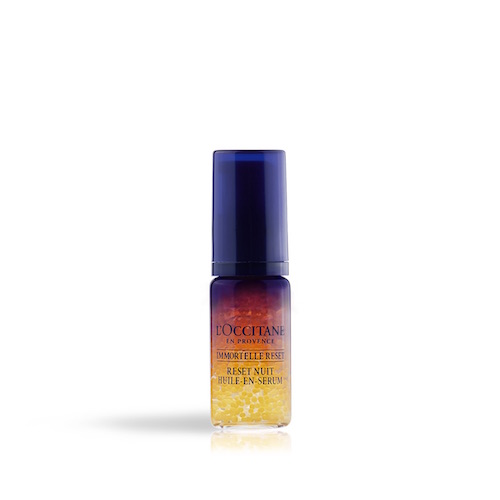 Another intriguing element to these gifts, is that L'OCCITANE is committed to limiting their impact on the environment wherever possible and has recently launched a new initiative with TerraCycle to enable the recycling of beauty products from any brand.
TerraCycle is a collection and recycling program that specialises in difficult-to-recycle packaging.
Customers are able to easily recycle their empties at all L'OCCITANE boutiques – so you can transport your favourite person to another corner of the earth via scent, all the while fighting to save it. To participate, bring in any 3 empties from any brand and receive 10% off full-price products.