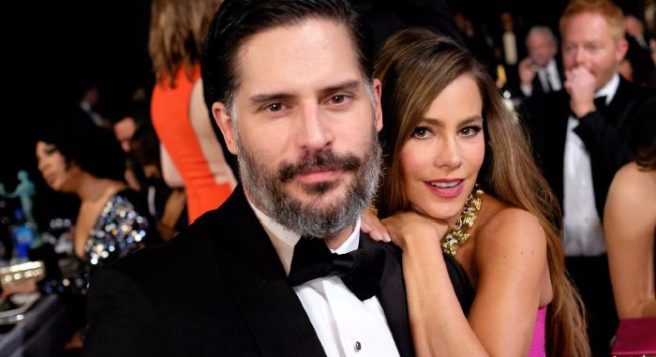 Joe Manganiello wrote Sofia a book for their first wedding anniversary
He can act, he can dance and he can write a book?!
Yep, Joe Manganiello is basically the man of all our dreams, but he's happily married to the wonderful Sofia Vergara, so sadly for us, that ship has sailed (not that it was ever in our dock anyway).
In a recent interview with Cosmo, Joe said that his Magic Mike fame still has people asking him to dance in public.
"People always ask me to demonstrate my Magic Mike moves for them," he told the site.
I have to tell them I'm not actually a stripper. But that's the fun thing about acting – doing something that really isn't you."
And apart from being incredibly gorgeous, Joe is also a bit of a romantic and wrote his wife a BOOK for their one-year wedding anniversary.
"I wrote her a book as a gift for our first anniversary. It was about how we met, as well as our courting, and was about 40 pages long… I love my wife a lot."
SMH, we can't even get a text…