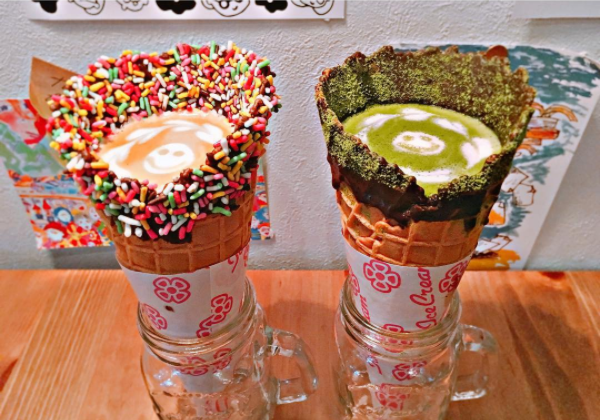 Japan's latest craze is the cutest way to get your caffeine fix
Japan have given the world many things – sushi, karaoke, Pokémon, the list goes on.
However, it looks like their latest creation could be up there with the best of them.
Introducing the coffee ice cream cone – and yes, it's exactly what it sounds like.
These babies are available at a number of locations around the world, but in true Japenese style, one Tokyo based cafe has taken the sweet treat to the next level.
Not only do Coffee Cone serve delicious coffee sprinkled with sugar, spice and everything nice, they also add some of the cutest latté art the world has ever seen.
Just take a look.
Not only are these things cute AF, they also make it okay to eat dessert for breakfast, and that's something we are definitely down for.
It's win-win!