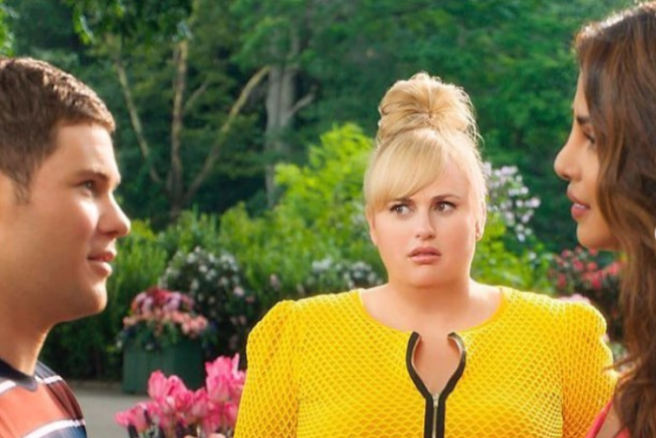 Isn't it Romantic? Rebel Wilson starring in hilarious anti-rom-com
Rebel Wilson has just dropped a trailer for her new movie and it is unreal.
Called Isn't It Romantic?, the film is a spit take of romantic comedies.
The idea is absolutely genius and we can't wait to see it.
Natalie thinks rom-coms have distorted women's views on reality. No one magically ends up with a sexy and smart guy after a chance encounter, and no one EVER lives happily ever after.
But after a bump on the head, she wakes up to find that not only is her life way better, but she is trapped in a rom-com alternate universe.
She is stuck in the stereotype – lives a rich lifestyle, has a dream apartment, a gay sidekick, and a smoking hot boyfriend.
The film also features Priyanka Chopra, Liam Hemsworth, and Adam Devine.
The movie will be coming to theatres on Valentine's Day, making it all the more perfect.
It looks GAS! Here's the full trailer:
Here's a TREAT for you this HALLOWEEN! On Valentine's Day 2019 ISN'T IT ROMANTIC is coming out and here is the first ever trailer especially for you! @ADAMDEVINE @LiamHemsworth @priyankachopra @bettygilpin @brandonSJ pic.twitter.com/3Thxz8Zm5S

— Rebel Wilson (@RebelWilson) October 31, 2018