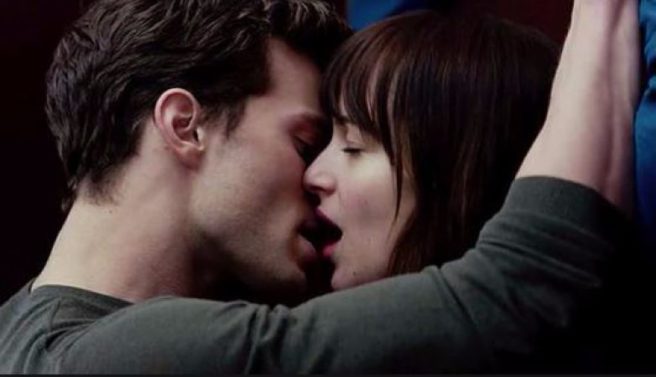 Fifty Shades of Grey hit Irish TV last night, and Twitter was hilarious
In case you're unaware, Fifty Shades of Grey made its debut on Irish television last night, and as Christian and Anastasia got intimately acquainted, Irish viewers devoted an inordinate amount of time to their phones.
All too aware of our Holy Catholic Ireland reputation, the Irish public spent hours sending themselves up on Twitter.
From catching family members engrossed in the plot to insisting the S&M storyline was too tame, Twitter was easily as entertaining as the movie causing the influx of posts.
And here, ladies, is just a sample…
1. Shook altogether.
ChrisHt now I gota shock watchin dis #FiftyShadesOfGrey ting on @RTE2 this evenin

…arra jaysus I thought it was a home improvement yokepic.twitter.com/fQ8PY3r5SQ

— Tommy_Thinks (@Tommy_Thinks) August 24, 2017
2. We did it, lads.
Ireland just survived it's first televised Fifty Shades experience, every nan, ma and great uncle involved I'm sure#fiftyshadesofgrey

— Fifty shades ღღ (@fiftyshadesire) August 24, 2017
3. A fair estimation.
There's gonna be some amount of kids born on 24th May next year after this tonight #fiftyshadesofgrey #rte2gonewild

— Paddy Heenan (@paddyhee92) August 24, 2017
4. Well, now.
Went up to the kitchen for a cup of tea to find my father engrossed in #FiftyShadesofGrey while the mother is casually reading the paper…. pic.twitter.com/Dzs9xIsBcg

— Elaine Holmes (@elaineholmes95) August 24, 2017
5. Classic Mrs. Brown.
When you walk in on your Bro In Law watching #fiftyshadesofgrey and he as quick as lighting turns over to #MrsBrownsBoys #That

— The Quiet Man (@rctwilkinson) August 24, 2017
6. Tame as anything.
Watching #FiftyShadesOfGrey on @RTE2 and it's doing nothing for me. Way too tame

— Eoin Kelleher (@eoinyk) August 24, 2017