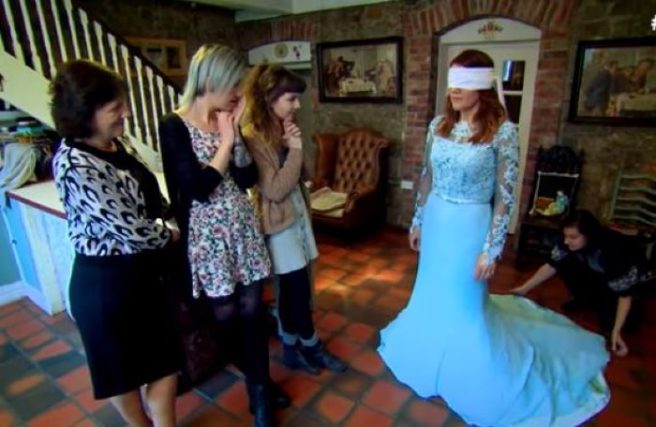 'Feel like getting sick' Don't tell the bride the wedding dress is… blue
If there's one show which is guaranteed to bring us out in a sweat, it's Don't Tell the Bride.
The thoughts of leaving the entire wedding (and the choosing of the gown) in the hands of the groom doesn't exactly inspire confidence in many brides-to-be.
And that's why it makes for such good TV.
The latest couple to take part in the emotional rollercoaster that is the RTÉ show are Nikki and Jamie who met on Plenty of Fish five years ago,
And in keeping with the aquatic theme, Jamie opted for a blue gown for the big day.
Tune into RTÉ2 tonight at 10pm to see how Jamie's theme went down…