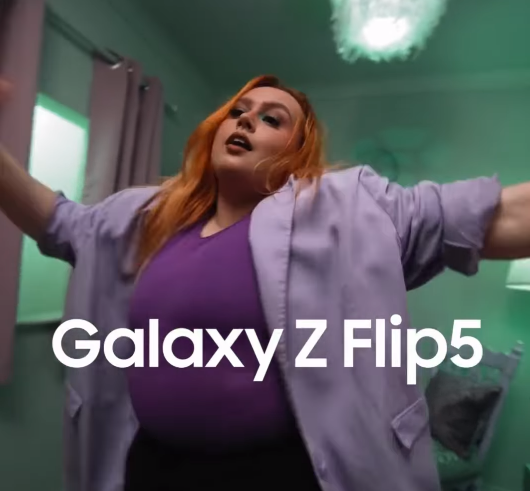 Fancy winning €5K & the new Samsung Galaxy Z Flip5?
To celebrate the launch of Samsung's fifth generation of foldable devices, the Galaxy Z Flip5 and Z Fold5, Samsung Ireland has announced a flippin' amazing dance competition that will see one lucky performer walk away with €5,000 and the brand-new Galaxy Z Flip5.
On the evening of Wednesday 30th August, from 7.00pm, Samsung Ireland invites members of the public to Join the Flip Side at Twenty Two, South Anne Street, Dublin to perform a unique 30 second 'selfie expression' routine inspired by the stunning Galaxy Z Flip5 and its epic selfie-taking capabilities. The ask is simple… performers can flip, flex, prance, moonwalk, duckwalk, vogue, or 'whatever' they want on stage and end the performance with their 'signature selfie' using the Galaxy Z Flip5, which will be provided on loan on the night. For those who don't wish to perform but would love to join in the fun and support from the sidelines, there will also be free tickets available on a first come, first serve basis.
At the end of the night, the best 'selfie expression' routine will be decided by a star-studded judging panel featuring one of Ireland's most recognizable drag queens, Davina Devine, Irish R&B singer and songwriter, Erica Cody, and professional dancer, Zacc Milne, who recently worked with Dua Lipa on her Future Nostalgia world tour. The lucky winner will take home the epic prize of €5,000 and a Galaxy Z Flip5.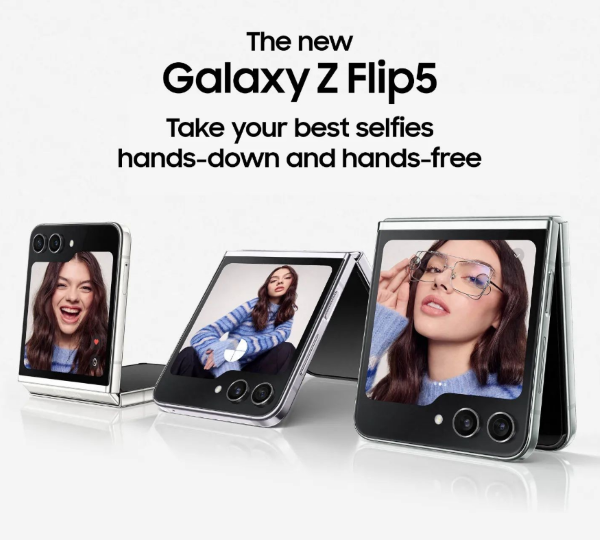 Throughout the spectacular evening, a Samsung expert will be on hand for all attendees to experience the Galaxy Z Flip5's extraordinary camera capabilities such as FlexCam, which allows users to take photos and selfies from creative angles, and Nightography, which optimises photos and videos in ambient lighting conditions so that creativity can continue from dusk until dawn. The Galaxy Z Flip5 delivers a stylish, unique foldable experience from a pocket-sized device built for self-expression.
To be in with the chance to perform on the night or to claim your free ticket and simply attend the event, please email: samsungperformer@teneo.com or samsungspectator@teneo.com respectively. Applications close at 11:59pm on Wednesday, 23rd August.
The Galaxy Z Flip5 delivers a stylish, unique foldable experience from a pocket-sized device built for self-expression. The new Flex Window offers a wide range of existing and new capabilities. With strong performance and an optimised battery powered by the latest processor, the Samsung Galaxy Z series transforms what is possible with a smartphone – open or closed.
For terms and conditions, please visit: www.facebook.com/SamsungIreland.