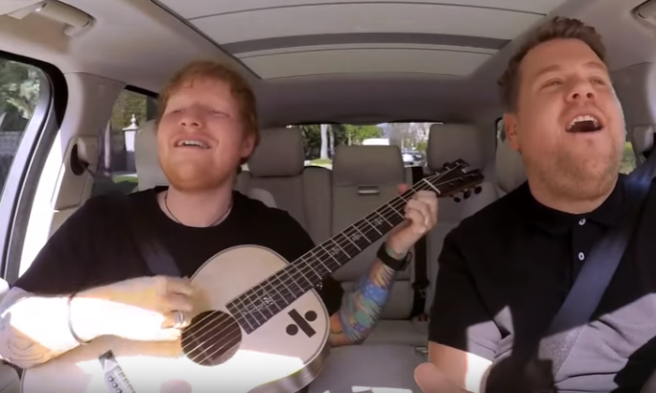 Ed Sheeran's Carpool Karaoke revealed some of his hidden talents
Ed Sheeran's highly anticipated episode of Carpool Karaoke is officially here, and it's just as epic as we expected.
Ed opened up about his social media sabbatical to James Cordon in the episode, revealing that he has only had a phone for two weeks since he took time off to travel.
According to Ed: 'I actually don't have a phone anymore. It's just what it would have been like 30 years ago for our parents.'
'I'd wake up every morning and there would be like 50 messages and none of the would say "hey, how are you?" it would be like "can I have this? Can you lend me this? Can you do this? Can I get this? and it was fine at the beginning but it just got really really draining by the end of it.'
Of course, the pair sang a myriad of Ed's best tunes, and the lad's harmonies on Ed's tune Sing is actually pretty epic.
There is even an impromptu rendition of a One Direction track mid-way through.
The best part of the entire episode? Probably when Ed managed to fit 55 Malteasers into his mouth at the same time before chucking them up at the side of the road. Standard.
You can check out the video for yourself below: