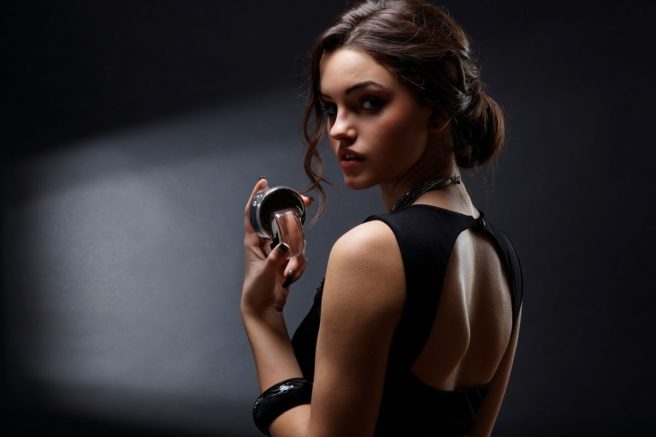 Eau de Toilette Crystal Noir by Versace – your new go to fragrance
When it comes to luxury fashion and fragrance, Versace is a name that needs no introduction. Known for their opulent designs and bold style, Versace has become synonymous with sophistication and glamour.
Among their wide range of perfumes, one fragrance that stands out is the women's eau de toilette Crystal Noir. With its captivating scent and exquisite bottle design, Crystal Noir is a fragrance that exudes sensuality and confidence, making it a timeless addition to any woman's perfume collection.
The scent of seduction
Crystal Noir is a fragrance that is designed to evoke a sense of mystery and allure. Its unique scent profile is a perfect blend of floral, oriental, and spicy notes, creating a rich and complex fragrance that is both mesmerising and enchanting.
At the heart of this Versace perfume is the rare and precious flower, the gardenia. Known for its creamy and intoxicating aroma, gardenia adds a seductive and exotic quality to the fragrance. Complemented by a mix of other floral notes such as peony and orange blossom, Crystal Noir's floral accord is feminine, elegant, and alluring.
To add depth and warmth to the fragrance, Crystal Noir also features oriental and spicy notes. Spicy ginger and cardamom lend a touch of exoticism to the scent, while subtle hints of pepper and cloves add a hint of intrigue. These notes create a captivating interplay with the floral notes, resulting in a unique and complex scent that is both sensual and mysterious.
The base notes of Crystal Noir are equally captivating. With a blend of amber, sandalwood, and musk, the fragrance leaves a lingering trail of warmth and sensuality that is both comforting and enticing. The combination of floral, oriental, and spicy notes in the fragrance makes Crystal Noir a versatile scent that is perfect for any season or occasion.
Design matters
In addition to its captivating scent, Crystal Noir also comes in an exquisite bottle that reflects the opulent and luxurious aesthetic of Versace. The bottle is designed in a sleek and slender shape, adorned with a glamorous black cap that is embossed with the iconic Versace Medusa head logo.
The bottle itself is made of transparent glass, allowing the rich amber hue of the fragrance to shine through. The glass is adorned with a delicate gold-tone chain that adds a touch of elegance and femininity to the design. The combination of black, gold, and glass creates a stunning contrast that exudes sophistication and glamor, making Crystal Noir a statement piece for any dressing table.
Piece of art
Versace Crystal Noir, is a timeless fragrance for women. It embodies the allure and glamor of the Versace brand. Its captivating scent, featuring a blend of floral, oriental, and spicy notes, creates a mesmerising and enchanting aura that is both sensual and mysterious. The exquisite bottle design adds a touch of elegance and sophistication, making Crystal Noir a true statement piece for any woman's perfume collection.
Whether worn for a special occasion or as an everyday scent, Crystal Noir is a timeless fragrance that exudes confidence, femininity, and sensuality. With its unique scent profile and exquisite bottle design, Crystal Noir by Versace is a captivating choice for women who want to make a lasting impression with their fragrance. Indulge in the seductive allure of Crystal Noir and let its enchanting scent transport you to a world of luxury and sophistication.